Most modern commercial buildings have a vast amount of glass incorporated into their structure—a result of glazing contractors. Between storefronts, glass doors, skylights, and wall-to-ceiling windows, architects are designing glass features into many of their commercial projects. None of this is possible without the partnership of an experienced glazing contractor. They play an important role in the construction process by providing a facade enclosure that's not only beautiful but protects the interior of the building from the elements. As one of the top glass/glazing contractors in Minnesota, Egan Company knows why choosing the best contractor is important in any commercial project.
WHAT DO GLAZING CONTRACTORS DO?
Glazing contractors are trade professionals who are responsible for designing, fabricating and installing glass and aluminum products on the interior or exterior of buildings. Additionally, these professionals are responsible to ensure a weather tight building that will last for many years. Experienced glazing contractors work with glass in a variety of different products, including: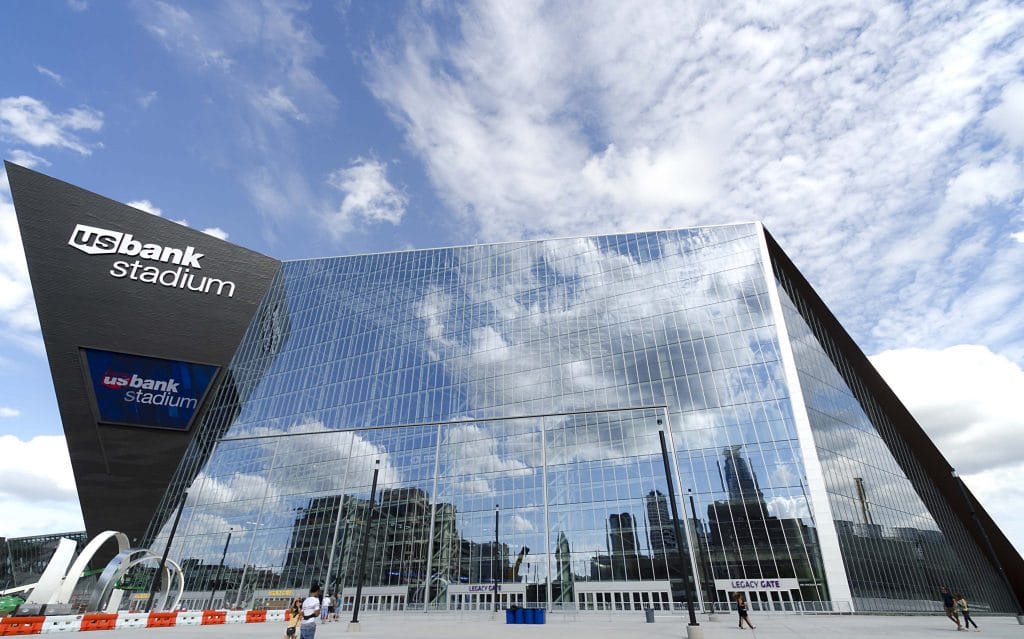 Curtainwall
Windows
Displays
Storefronts
Doors
Skylights
Shower Doors
Mirrors
Glass Walls
As with any industry, the latest and greatest styles and designs are always evolving. Currently, many architects seek to bring as much light as possible into their buildings with the help of glazing contractors, who have the expertise to install massive pieces of glass.
It's also important to note that glazing contractors often specialize in niche building projects. For example, some glazing contractors will focus on security windows and room dividers in commercial buildings while others specialize in curtainwall and glass panels that are common in large-scale commercial properties.
WHY IS IT IMPORTANT TO HIRE A GLAZING CONTRACTOR?
Proper glazing, as a result of working with a professional union contractor, provides many benefits to a building. First, it prevents water damage by stopping moisture from entering the inside of the building. This protection functions as an effective solution for buildings to avoid mold and water intrusion while providing a facade that's both elegant and functional. An additional consideration involves ensuring your building, and it's components, are structurally adequate. Whether you're building a high rise in downtown Minneapolis, a hospital in Duluth, or a warehouse in the suburbs, Egan professionally engineers its systems to ensure they meet the stringent design loads and pressures that today's buildings require.
Second, the work of a glazing contractor can maximize the building's energy efficiency. Glazing contractors can work with mechanical engineers to ensure the glass and glazing systems selected will work with the building mechanical system to provide the most energy efficient solution. Glaziers can provide glass with various Low-E coatings, tints and different reflectivity to ensure proper building performance. These tints and coatings not only create a comfortable environment for the people inside, but they save property owners on the operating costs of cooling and heating the inside of the building. Glazing contractors can even provide glass with frit or film that adds another design element into the building and can help reduce the likelihood of birds flying into the glass.
Partnering with a professional glazing contractor like Egan for your glass and glazing needs will ensure your building not only performs well but looks beautiful.
EXPERTS IN CURTAINWALL, GLASS, AND GLAZING
For over 20 years, InterClad, a business within Egan Company, has been the go-to source for general contractors and property owner's needs when it comes to curtainwall, windows, and all around glass and glazing. We ensure every project we undertake is properly designed, engineered and, installed to exceed customer expectations. Contact Egan Company and learn more how our expert team can assist in your next project.