News
WHAT IS A COMMERCIAL MECHANICAL CONTRACTOR?
April 6, 2021
From new constructions to renovations and system upgrades – all of these job sites have one thing in common: a mechanical contractor. Without the expertise provided by the mechanical trade, buildings would lack many necessary attributes. Mechanical contractors are responsible for designing, constructing, and maintaining a variety of equipment and systems that provide functionality to a building. But, what exactly does a commercial mechanical contractor do and why should general contractors, building engineers, and facility managers look into hiring them? As one of the top commercial construction contractors in the Midwest, Egan Company has the solution for you.

Experience and Knowledge of Commercial Mechanical Contractors
When working with a mechanical contractor, you're working with a team of qualified individuals. Tradesmen hold a variety of licensures and have extensive on-the-job experience, often obtained from completing an apprenticeship. Beyond this, the team includes a host of Project Managers and Engineers – many of whom hold bachelor's degrees in construction management, mechanical engineering, architectural engineering, and other relevant fields.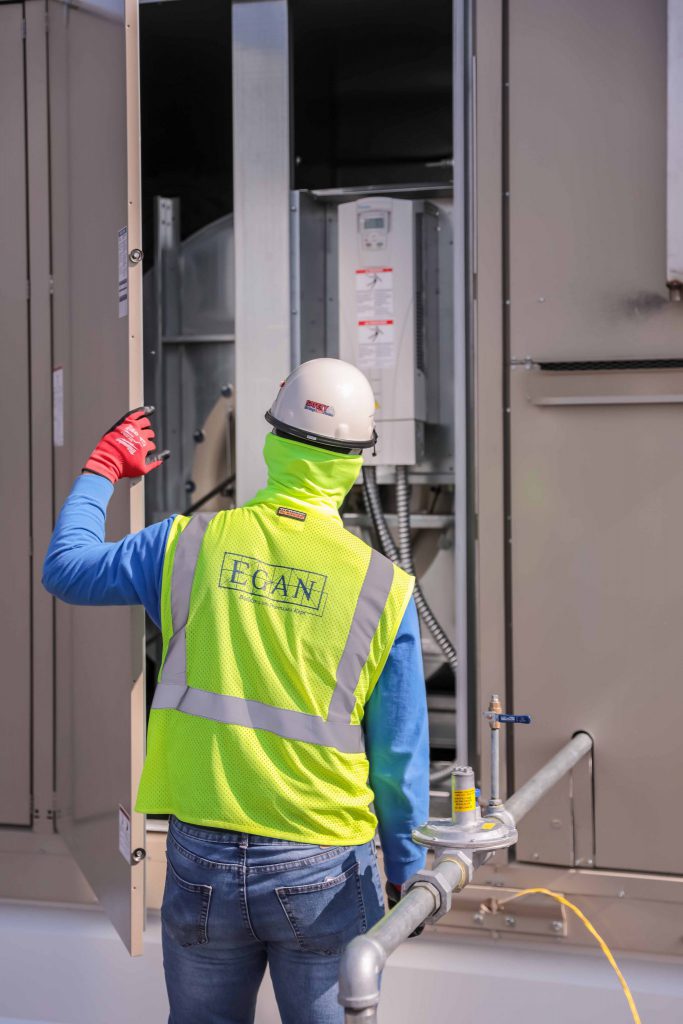 What To Expect From a Mechanical Contractor
As aforementioned, a contractors role is to oversee projects. Understandably, mechanical contractors work on projects with any mechanical aspect. Companies hire mechanical contractors to take control of projects involving HVAC systems, refrigeration, piping, plumbing, and electrical systems. Furthermore, mechanical contractors often manage the ongoing maintenance and repair throughout a building's life cycle.

In many construction projects, the mechanical contractor is heavily involved in the coordination of all trades – they collaborate with everyone involved in the project. Additionally, they are mindful of the time and budget constraints associated with the construction of mechanical elements.

Why Should Commercial Properties Hire a Mechanical Contractor
Every business expects quality service at a fair price to maximize its ROI. By hiring a mechanical contractor, commercial properties are bringing on licensed and insured specialists to develop solutions for their projects. Contractors can help determine why systems aren't functioning properly and promptly provide solutions to further performance and efficiency.

Partner With Egan Company – Your Commercial and Industrial Mechanical Contractor
Since 1945, Egan Company has provided its customers with reliable, high-quality mechanical services. Committed to delivering services that prioritize safety, efficiency, and longevity, our mechanical team works to fulfill every building's needs. In addition, Egan has the ability to provide other trades scopes of work to create a seamless "one contractor" package. Connect with us to learn how we can help you with your commercial construction, renovation, equipment upgrade, or maintenance project.

Whether you are looking for building automation experts or a commercial construction contractor, choose one of Egan's comprehensive specialties or our whole Plan-Design-Build-Maintain offering and we'll deliver an integrated and safe approach from start to finish.

See some of our mechanical construction projects here.