News
WHY IS RPZ TESTING IMPORTANT FOR YOUR FACILITY?
April 16, 2021
The importance of RPZ (reduced pressure zone) valve testing lies in the promise of a safe and clean water supply for your facility and those who reside within it.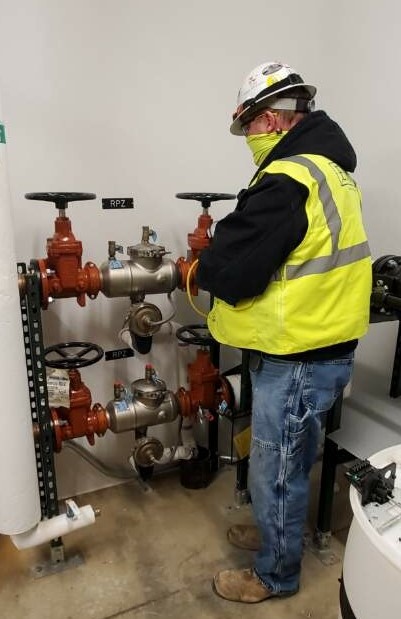 WHAT DOES AN RPZ VALVE DO?
Plumbing systems are designed to maintain pressure in order to keep water flowing. If the pressure falls, backflow (water flowing in the wrong direction) can enter the system, introducing contaminants from appliances, industrial equipment, and even landscaping fertilizers to the water supply. Even the slightest drop in pipe pressure from a water leak or break can present a backflow concern.
Here lies the importance of functioning RPZ valves. These valves play an integral role in protecting the water supply by maintaining a constant flow of safe water and ensuring groundwater doesn't enter, even when pressure fluctuates.
WHY IS RPZ TESTING NECESSARY?
Backflow testing ensures that valves are functioning correctly. Many states, including Minnesota, require RPZ testing and verification annually by a certified professional to protect not only the facility's water, but the city's water supply.
Egan Company regularly performs RPZ testing to help you avoid serious backflow issues and manage the safety of your water supply. Our experienced team is RPZ-certified and can test and repair your plumbing system. From preventative maintenance and diagnosis to repairs and immediate support – Egan is ready 24/7.