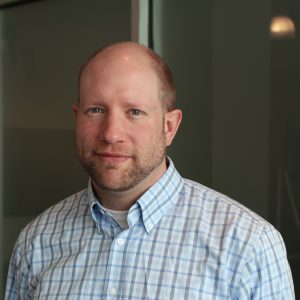 MINNEAPOLIS, MN (January 20, 2016) – Egan Company, a Brooklyn Park specialty contractor, announced Jim Nonn, Chief Information Officer, has been appointed to the Egan Company Board of Directors.
"We [the Board] feel this is a signal of the next generation. Jim Nonn has been an innovative leader in his almost 18 years here. He provides unique expertise to his department…and we look forward to that on the Board as well," said Jim Malecha, Egan Company President and Chief Executive Officer. "He demonstrates great positivity and a desire to invest in both the people of Egan and the Company itself. I'm excited to welcome him to the Board."
Nonn joined Egan Company's Information Technology group in 1998, and has developed into the role of CIO. Throughout his time at Egan, he and his team have introduced new and innovative technology – including server and desktop virtualization technology.
Nonn joins four other members on Egan's board, including Jim Malecha, President and Chief Executive Officer, Duane Hendricks, Chief Operating Officer, Jim Paul, Executive Vice President, and Tim Woolworth, Senior Vice President.
About Egan Company:
Egan Company is a specialty contractor that represents over 15 skilled trade unions serving virtually every infrastructure discipline in the industry. Core services include: electrical, mechanical, curtainwall/glass (InterClad), millwrights, controls and system integration, building automation, and service. Egan serves every stage of a building and provides in-house expertise in planning, design, engineering, construction, and maintenance. For more information about Egan Company, visit www.eganco.com.
# # #
Media Contact:
Jessica Johnson
jkjohnson@eganco.com
763-595-4310