The future of today's workforce: students. Younger generations of students represent the hope and potential of tomorrow's world. They possess fresh ideas, unique perspectives, and an inherent drive to make a difference. As such, Egan Company believes that teaching them about opportunities in the trades is a critical endeavor.
The involvement with students has been bountiful this school year with construction career fairs, including one for students who attend schools along the Southwest Light Rail Transit (SWLRT) construction corridor.
SCHOOL PARTNERSHIP
Over the course of the past year, the Egan team has also continued its relationship with the Osseo Public School district. Through a variety of connections, we've been able to work alongside the Osseo High School Track and Field team in a number of ways including:
Participating in career panels for construction, manufacturing, and business career paths
Attending career fairs
Performing mock interviews
Welcoming students to our Champlin facility for tours
Sponsoring the Track and Field team
"As a company you are first class and I am so impressed with EVERY SINGLE interaction and effort by Egan. Thank you for the many contributions to the next generation within the Osseo Senior community. I know that you have already left a huge impact on some of the kids, and my son is one of those!" – J. Rundquist, Osseo High School Track & Field Coach
WORKFORCE PROGRAM PARTNERSHIP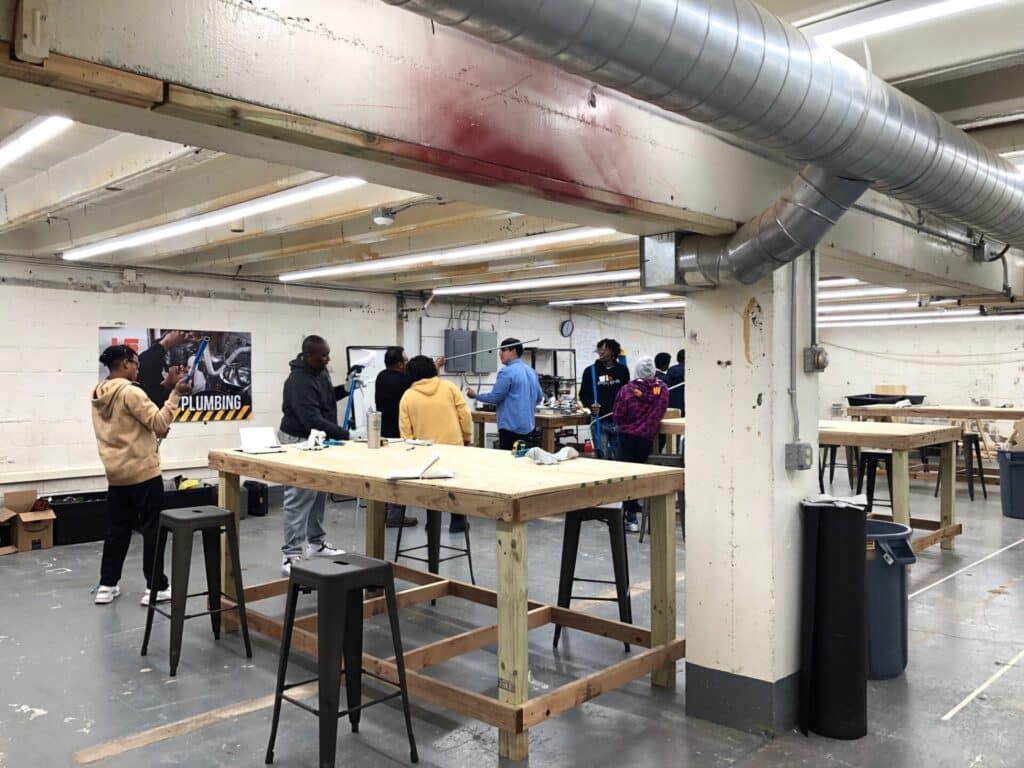 Expanding our involvement, Egan has partnered with Lake Street Works (LSW), a local organization that provides juniors and seniors in high school with the opportunity to learn more about construction trades and general life skills. By partnering with LSW, we are helping to ensure that the next generation of the workforce is prepared for the demands of the construction job market.
The LSW program is rigorous and comprehensive; students who complete it graduate ready to be an apprentice and enter the trades. In addition to learning about construction, students also gain valuable life skills such as teamwork, problem-solving, and time management.
We are proud to support LSW's mission of providing young people with the opportunity to learn valuable skills and build a bright future for themselves. We believe that by investing in our community, we are investing in our future. In this last school year, Egan has been actively involved through:
Participating in trades fairs with hands-on exercises
Providing PPE (work shirts, vest, hard hats, and gloves)
Supplying guest speakers to discuss various career paths and trades
Senior Leadership Team joining students to work through project exercises
Providing interview and resume skills lessons, with mock interviews
Hosting students for pre-graduation dinner and tour of Egan's facility
Consulting on the build-out of LSW training space
Financial donations
Investing in the growth of students at any age will benefit the greater trades industry in years to come. Purpose in action. With passion and pride, we build better lives and communities – together.