At 5 a.m. on a Monday, an office tower in Brooklyn Park, Minn. experienced a complete loss of power. The culprit? Exterior bus duct corroding over time later leading to an explosion at the site, cutting all power to the building. With various tenants soon to be occupying the building that day, the property manager, MetroPlains Management, made quick decisions when it came to a reliable solution to the problem.
Enter: Egan Company.
As a long-time customer, MetroPlains properties across the Twin Cities have been cared for by Egan employees for years. MetroPlains Management Property Manager, Jason Sklar shared, "Egan has been our primary partner for years for routine day-to-day work and significant tenant build outs in office buildings." Having this established relationship to rely on made decision-making easy when facing this complex issue.
"Late this summer, one of our office buildings had a major power outage that damaged main feeder lines as well as the primary transformer, disrupting power to the entire building. Egan Company, with Project Manager Brent Fritz and a highly skilled trades team, came to the rescue. They had a crew on site immediately and worked with Xcel Energy to plan a temporary fix and install new transformers and temporary feeder lines. Fritz was onsite managing the crisis to ensure we had the best crew working on the problem. Working hand-in-hand with Xcel Energy, our building was back up and running the same day, much to our tenants delight," explains Sklar.
Owning the Challenge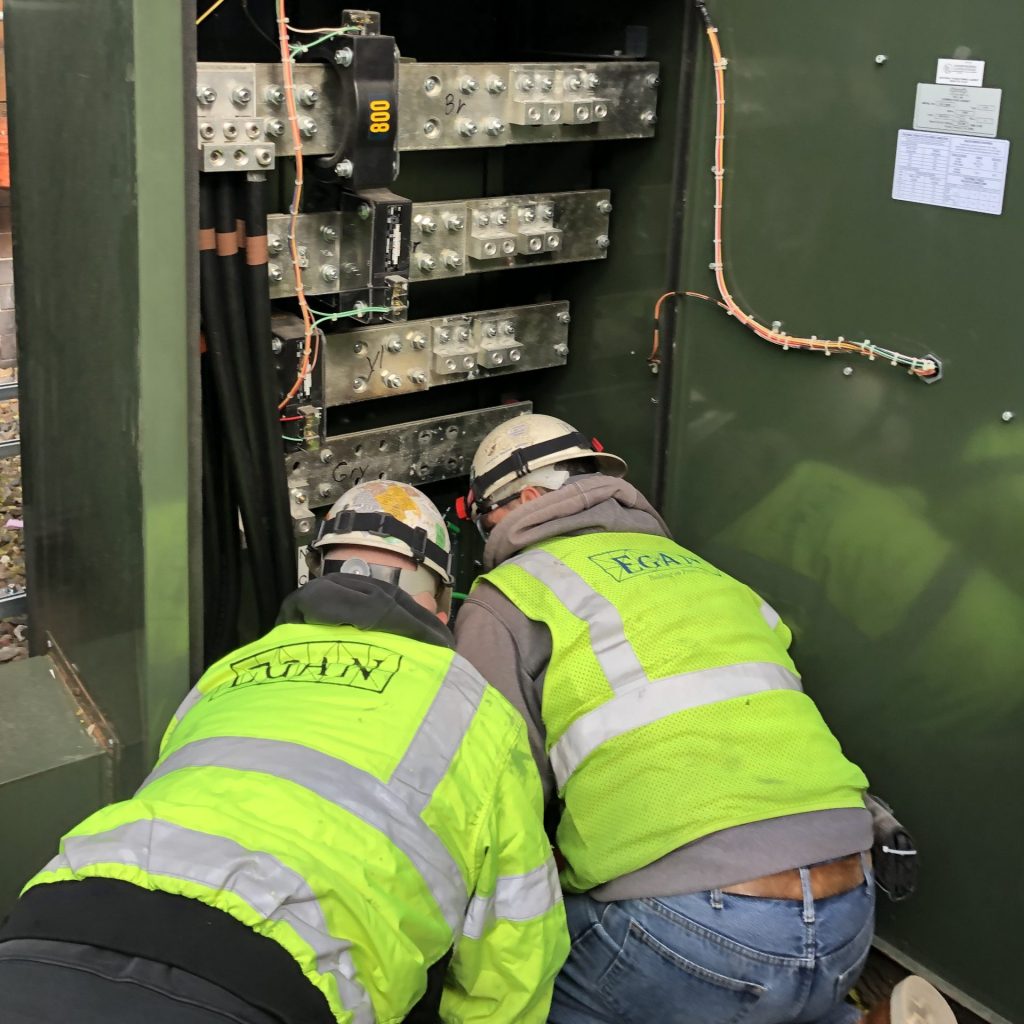 While the temporary solution was able to tide the building over, the team quickly worked to create a long-term solution with property safety in mind. Once the plan was in place, the work was executed swiftly by Egan electricians. The facility was switched from temporary generators to the permanent system before tenants returned the next day.
"Now our office building is better than ever with updated electrical systems. Egan has 'owned the challenge' of taking care of their customers when they need it the most. Thanks to this highly skilled team!" said Sklar.
At Egan, it's our goal to not only aid in large scale, planned needs and updates, but also to have our customers' backs in emergency situations. "Owning the challenge" means ensuring that the job is done right, and done safely – every time. According to Sklar, "Fritz continued to work with our property management team throughout to aid in the process of insurance claims adjusters in order to effectively restore our lost infrastructure." Our response means seeing the project through, from start to finish.
"When it comes to field leaders like Deland Croze, I have the utmost confidence in their ability to make and carry out the best plan of attack." Brent Fritz, Egan Company Project Manager, reflects. "With the outcome of the project in hands as capable and experienced as Croze's, this project was sure to be completed accurately and on-time."
What could have resulted in a costly, extended process was streamlined by one simple rule: a strong partnership.
(The Egan team on the project included: Brent Fritz, Deland Croze, Valdemar Scherer, Chad Hughes, and John Tupy).