This summer, avoid costly downtimes and protect your HVAC system from excessive buildup of cottonwood pollen. Egan Company's summer coil cleaning team can keep your equipment running in top condition.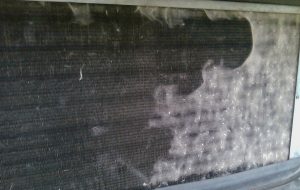 From roof-top-units to cooling towers to chillers, our trained coil cleaning team can service your system to:
Lower compressor amperage
Increase energy savings
Improve efficiency and capacity of system
Prevent avoidable service calls
Extend equipment and internal components life
In addition to a yearly power wash, it is recommended that all buildings also install hail and cottonwood screens to further protect your equipment from the elements.
Learn more about Egan's Service capabilities