News
We are Egan -
Gail Lyon
February 8, 2017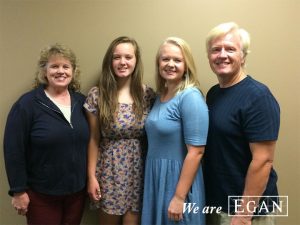 "Leadership challenges us and equips us to do our jobs better by thinking outside the box – and I would like to recognize Jeff Hawthorne, Brian Harren, and Tim Blair for their roles in this."
Meet Gail Lyon, an AutoCAD Designer who has been with Egan for five years.
Interesting fact about Gail: She had numerous hip surgeries as a child and was in a body cast from when she was 2-5 years old.
Our company is shaped by who we are, not just what we do. Together, we are Egan.