News
Egan Company Names New Chief Financial Officer
February 6, 2017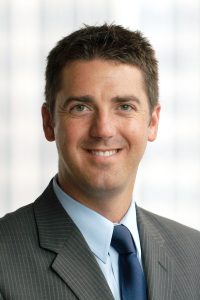 MINNEAPOLIS, MN (February 6, 2017) – Egan Company, a Brooklyn Park specialty contractor, has named its new chief financial officer.
The privately-owned company, which has its local operations in the Twin Cities and Southern Minnesota, hired local financial leader James Ford. Ford will serve as Chief Financial Officer, overseeing the financial functions within Egan and acting as an adviser to all lines of business.
Ford joins Egan after more than 15 years in public accounting working as Business Partner with Eide Bailly LLP providing accounting, audit, tax, and consulting services to clients in various industries. Additionally, he has served as a department leader and has experience in strategic planning, succession planning, and educating others on utilizing business metrics as a way to improve operations and performance.
"We are excited to have someone of James' caliber join us at Egan," said Jim Malecha, Egan Company President and CEO. "Not only does James have the technical skills and knowledge to succeed as CFO, he also has a dynamic personality that fits our culture and will integrate well with our business groups and leadership team."
Ford received his bachelor of science in accounting from North Dakota State University and is a Certified Public Accountant. He also volunteers as a board member for Minnesota-based nonprofit, Dads Make a Difference.
Ford succeeds Jim Johnson, who will retire this spring after 14 years as Egan Company Chief Financial Officer.
About Egan Company
Egan Company is a privately-owned, specialty contractor providing building trades to general contractors, engineers, building owners, property managers, and facility engineers. Specialties include: electrical, mechanical, curtainwall/glazing/metal panels (InterClad), millwrights, building technology, controls and system integration, and 24/7 service. Egan serves every stage of a building and provides in-house expertise in planning, design and engineering, construction, and maintenance. For more information about Egan Company, visit www.eganco.com.
# # #
Media Contact:
Jessica Johnson
jkjohnson@eganco.com   //   763-595-4310