News
We Are Egan – Tim Miller
February 21, 2018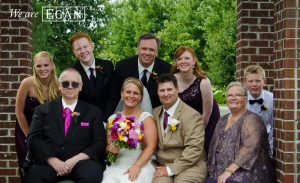 "If you're not enjoying what you're doing, you owe it to yourself and those around you to change what is needed in your life. That's what great about Egan! We have assembled the best group of people I have ever seen in one place who enjoy what they do."
Meet Tim Miller, Service Technical Support who has been with Egan over 26 years.
A fun fact about Tim: he used to be a gunner on a traveling team that competitively shot an authentic Civil War cannon. He didn't do full reenactments, but wore a full uniform and authentic sidearm.
Our company is shaped by who we are, not just what we do. Together, we are Egan.