News
The Power of Packing Food
February 26, 2018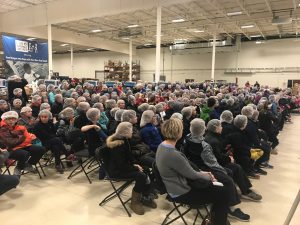 For a third year, Egan Company opened its doors in Champlin to host the Feed My Starving Children Northwest Metro MobilePack. The event took place from February 20-25th and welcomed more than 4,000 members from surrounding communities to unite and pack food for children in need around the world.
Over the span of six days, 1,209,384 meals were packed which will provide food for 3,313 children for an entire year.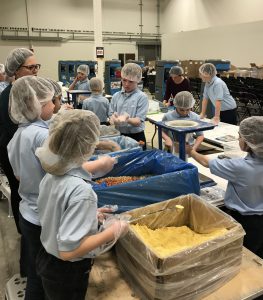 Egan employees are committed to supporting organizations like Feed My Starving Children that provide resources to our local communities and beyond. Throughout the event, more than 100 Egan employees volunteered their time to work and/or pack food at the event.
Feed My Starving Children is a local nonprofit hunger relief organization working with volunteers to produce a scientifically formulated food formula that is culturally acceptable worldwide. Organizations in nearly 70 countries around the world distribute these meals to children in greatest need.
Find photos from this year's event on our Facebook page!