News
We Are Egan – Dennis Belanger
February 8, 2018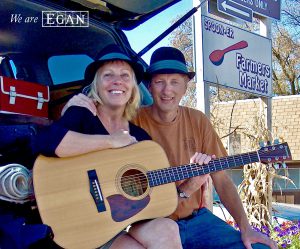 "From field leaders to project managers and support staff, all the great people I get to work with is my favorite part about Egan."
Meet Dennis Belanger, Electrical Field Leader with Egan for over 20 years.
Though he doesn't play, a hobby of Dennis' is guitars – specifically the electric guitar. The love of music has a special role within his marriage as well as he enjoys spending time playing roadie for his musician wife, Barbara, on her "Mid-Life Crisis Tour". During the summer, the two of them can also be found heading north to their camper.
Our company is shaped by who we are, not just what we do. Together, we are Egan.