News
We Are Egan – John Kolb
July 5, 2017
"To set yourself up for success, always use the talents you have been given, along with the resources that are made available."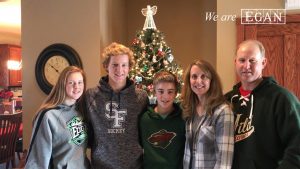 Meet John Kolb, Jr., Electrical Field Leader who has been with Egan for 14 years.
When he is not at work, cabin time is the priority for John and his family. Fishing, boating, hunting, and skiing are among the many activities they enjoy doing together.
Our company is shaped by who we are, not just what we do. Together, we are Egan.