News
We are Egan – Neal Bloom
April 18, 2018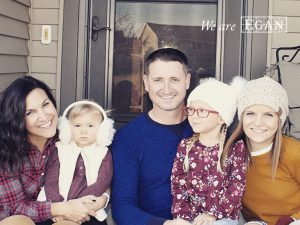 "My father has always told me 'you get out of life what you put into it.' You have to challenge and push yourself to succeed and accomplish the goals you want to reach in life." For Neal, the best part about working at Egan is being able to interact with people who are encouraging and positive. He also enjoys being able to work in many different areas of the electrical field.
Meet Neal Bloom, Electrical Journeyman with Egan for seven years.
Neal is an outdoorsman who loves to wakeboard, hunt, and fish. He also enjoys a friendly competition of foosball, darts, and pool.
Our company is shaped by who we are, not just what we do. Together, we are Egan.