News
We Are Egan – Curt Anderson
July 18, 2018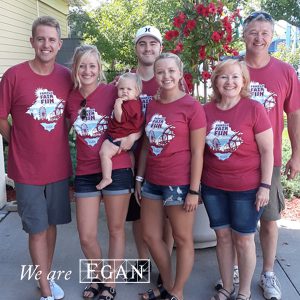 "Egan is an excellent company to work for and they're able to solve any issue in the industry today." One aspect Curt appreciates about Egan is receiving up-to-date training and safety awareness.
Meet Curt Anderson, Service Technician with Egan for three years.
Curt has a bucket full of ways he likes to spend his weekends; some activities include spending time with family and friends, farming, hunting, and fishing.
Our company is shaped by who we are, not just what we do. Together, we are Egan.