News
Video Series: We Are
Egan Glassworkers
June 27, 2018
One source, infinite solutions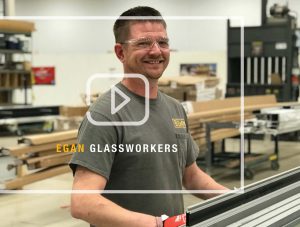 We're showcasing our diverse services and capabilities though a digital video series. Eight of our trades have been highlighted thus far — and the remaining trades are coming!
This month we are featuring our Glassworkers. Take a minute to watch and learn more about our curtainwall and panel expertise.
And, in case you've missed any of our previously featured trades, all of them can be found here: Millwrights, Iron Workers, Glaziers, Pipefitters, Limited Energy Technicians, Sheet Metal Workers, and Controls Electricians.