News
Updating Aging
Campus Buildings
December 20, 2016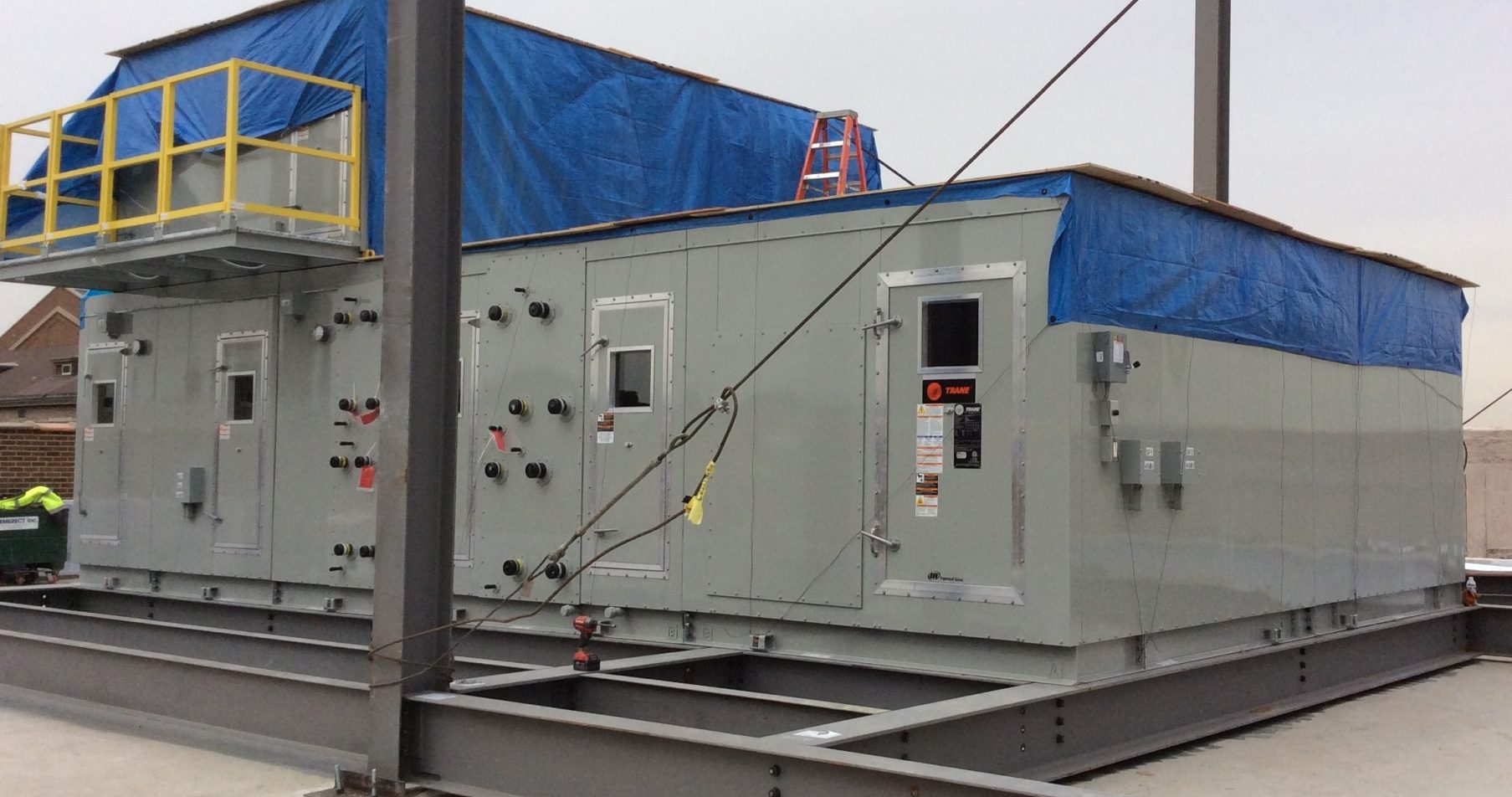 The summer of 2016 saw one Egan Company crew, consisting of all mechanical trades, working closely with M.A. Mortenson to perform complete renovations within two University of Minnesota buildings.
The Mechanical Engineering building needed new laboratory equipment connected. At the same time, Mariucci Arena needed locker room renovations; Egan's mechanical team began work in April 2016.
Schedules were coordinated so Egan's crew of plumbing, sheet metal, and pipefitting Field Leaders could move between both jobsites and complete work on time.
"Strong field leaders helped keep things focused and organized, making both jobs run smoothly," said Pipefitter Field Leader John Greeninger.
Updating Aging Infrastucture
Established in 1851, the University of Minnesota spans across Minneapolis and St. Paul. Roughly 40% of the buildings on campus are more than 50 years old, and the work on these two campus staples are part of upgrades needed to remain competitive in top academic and athletic programs.
Over the past two years, Egan has worked to upgrade the 64-year-old Mechanical Engineering building infrastructure, providing new plumbing and HVAC systems including a roof penthouse to house the mechanical equipment and protect it from the elements. In 2016, new owner-supplied lab equipment was ready to be connected to the new systems – while the upgrades to locker rooms at Mariucci were also scheduled to begin.
Built over 20 years ago, the University of Minnesota's Golden Gophers men's hockey team calls Mariucci Arena home. Since its construction, the Arena received minimal upgrades. And, in order to stay competitive with other top hockey programs across the country, Mariucci's dated look needed a face-lift and modern amenities.
Summer Term on Campus
In April, with just four short months to complete the work, the team installed an all-new plumbing system throughout the locker room. A brand new hydrotherapy room featured two hydrotherapy tubs – one hot and one cold – and a dehumidification unit.
In May, the team began an upgrade to the Mechanical Engineering labs by installing the sinks, fume hoods, chilled water, compressed air, and other lab fit-outs and connect them to the previously installed mechanical systems.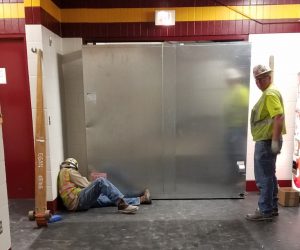 Meanwhile, at Mariucci, the locker rooms were getting a much needed amenity upgrade. As you can imagine, a locker room has the potential to be a smelly and damp place. To alleviate some of this, the dehumidification units exhaust more air than usual into the room. It also offers a unique feature for the Gophers' players: each locker has an exhaust fan that helps dry out equipment kept in the lockers.
Egan also installed an energy recovery unit as a part of the main air handling unit to help remove humidity from incoming fresh air. This energy recovery unit was a standard size, but barely fit through the double doors leading to the locker room.
"The unit had screws that popped out a few inches too far, making the unit unable to fit through the door unless each screw was removed and then reattached," said Jake Marchiafava, Egan Company Project Manager. "It took six Egan crew members all day to move this unit into the facility, two feet at a time."
All work was completed in time for the Golden Gophers to begin practicing for the 2016-2017 season and for Mechanical Engineering students to begin using the new lab equipment.
"The success of these projects came down to the crew effectively managing their time," Marchiafava said. "It was helpful that Mortenson was on both projects – they set a realistic schedule that helped both projects run smoothly."
Project Team: M.A. Mortenson, University of Minnesota
Services Provided: Plumbing, Pipefitting, Sheet Metal