News
Recognizing Great
Customer Service
December 21, 2016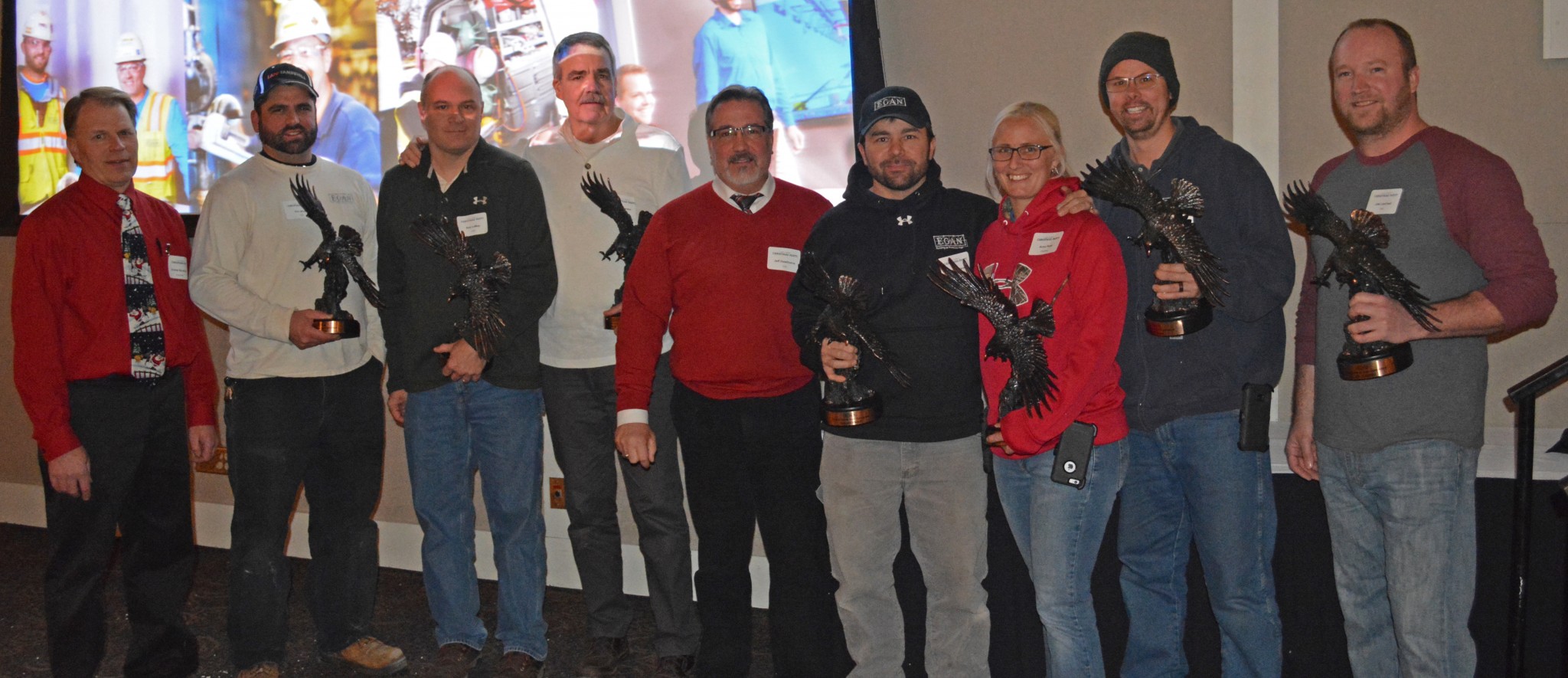 Every year, Egan Company recognizes employees that demonstrate superb customer service with our Promises Kept Eagle Award. This year, seven Egan employees were recognized by Ryan Companies and Wells Fargo for their work on the new Wells Fargo Towers in "East Town" in Minneapolis.
Congratulations to Dan Aberwald, Rob LeMay, Anna Peter, Dan Wille, Ross Keane, Joe Learned, and Jake Kenmir on winning the award in recognition for their excellent service and commitment to innovation.
Egan's prowess in systems integration has added much-needed confidence and expertise to a complicated project. The project team has exceeded expectations in design, coordination, and field operations alike. Egan has been, and will continue to be, my first choice in the industry to deliver reliable, intuitive building management, and intelligent building solutions.
– M. Beadle, Project Manager at Ryan Companies