News
Permanent Lighting at Minneapolis Holidazzle
December 1, 2016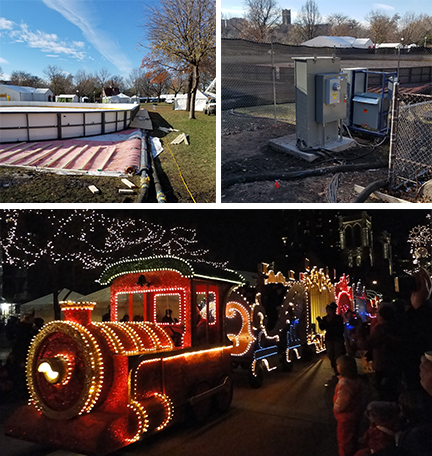 The annual Minneapolis Holidazzle at Loring Park is lit up and ready for visitors! The vendor tents are kept warm with the installation of Egan' temporary gas piping. And, in preparation for large community events, like this year's Holidazzle and Super Bowl LII in 2018, Egan installed permanent power to the area.
Permanent power saves energy and eliminates reliance on generators. Visitors to the area will have the opportunity to enjoy the skating rink all winter instead of just the holiday season.
We've also joined forces with local union IBEW 292 and the Minneapolis Building and Construction Trades Council to light up each vendor booth. Egan donated the power distribution equipment, and IBEW 292 installed the equipment to ensure every vendor was given power and every visitor enjoys a well-lit event.