News
Over the River and Through Winona
July 25, 2019
This summer Egan's Southern Minnesota team capped off its two-year project on Winona's historic bridge.
---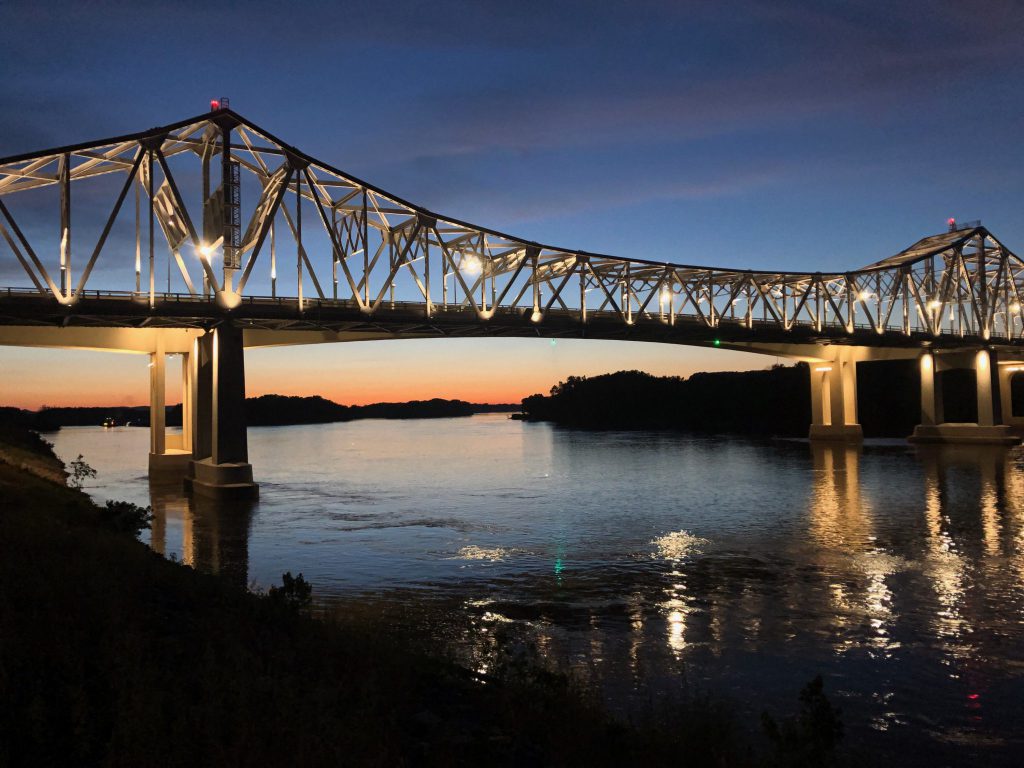 The city of Winona is nestled along the Mississippi River Valley roughly 100 miles southeast of the Twin Cities. Known for its picturesque bluffs and small town charm, a few of Winona's most recognizable landmarks are highlighted by Sugar Loaf, a rock pinnacle created by quarrying in the 19th century, and a symbolic pair of bridges that connect Minnesota to Packer Country.
Though its formal name is the Main Channel Bridge, these two bridges are more commonly known as the historic bridge (opened during WWII in 1942) and the new bridge (opened in 2016 – located slightly upstream from its counterpart). Following the opening of the new bridge, the historic bridge closed for necessary rehabilitation. Now, after more than six years of construction, both bridges are finally complete.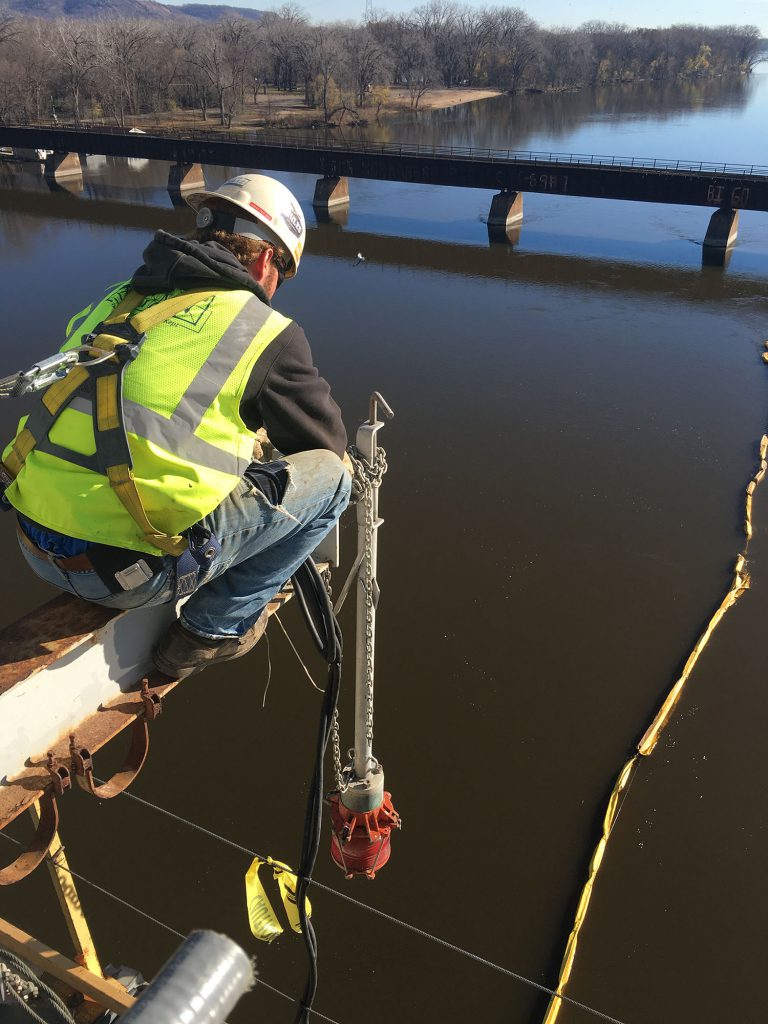 Egan's Southern Minnesota team got the opportunity to provide its electrical expertise on the city's historic bridge during portions of the rehabilitation process. Much of the team's work was completed by tying-off to the barrier walls of the bridge making it more challenging.
The scope included all power and communication on the bridge for roadway and aircraft lighting, and navigational beacons. In addition, Egan installed 150+ aesthetic lights that illuminate the infrastructure at night.
As always, staying safe throughout such a high-risk project was top-priority. Significant safety planning and extra patience from the crew was necessary. With no approach stands to access the work or flat surface on the bridge, Egan's team worked on barges, flew a boom lift up to the bridge deck, and installed lighting utilizing a reach all from underneath the bridge.
"A heavy focus on in-house prefabrication played a key role in this project's success," said Nick Schneider, Egan Company Project Manager. "With no flat surface to set-up a bender on the bridge, we prefabricated miles of conduit, all of the off-sets and bends, and over 70 junction boxes to increase efficiency on the jobsite. It worked out extremely well."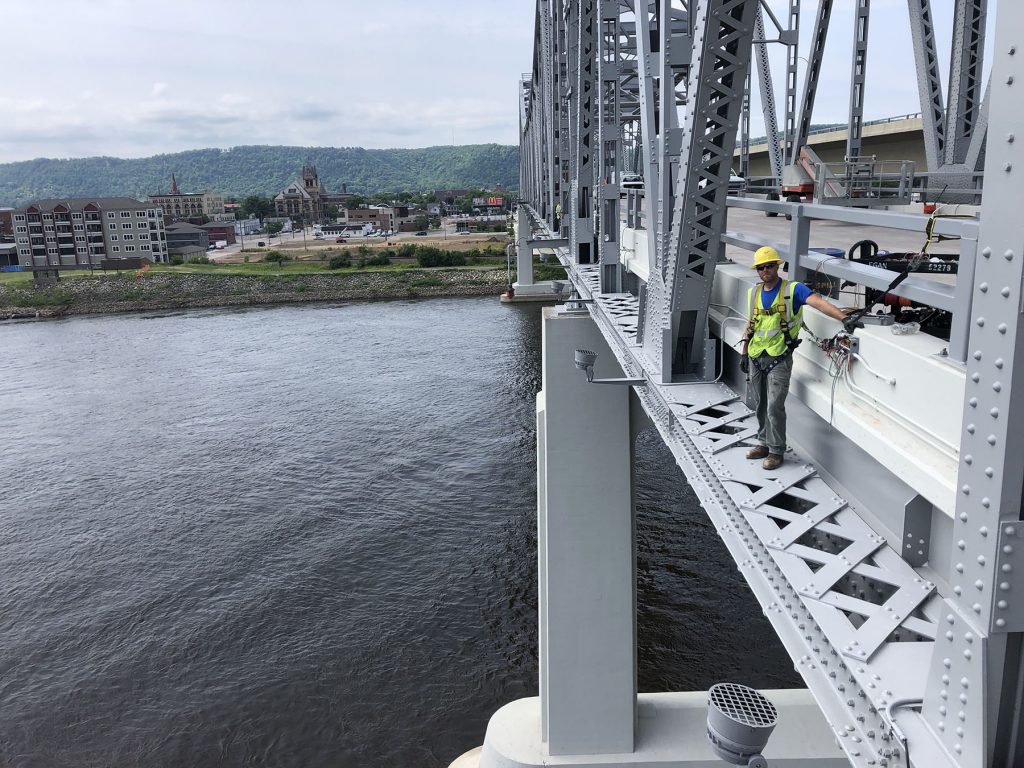 Overall, the bridge was completed on-time and within a compressed schedule. Egan worked approximately 3,500 hours without a recordable injury or dropping/losing anything into the river – which was another team win!
This past July, a ribbon cutting ceremony with the Governor of Minnesota, Winona Mayor, and various U.S. and State Representatives was held to officially mark the re-opening of the historic bridge.
---