News
Upgrading Playtime
at Haven Housing
January 18, 2018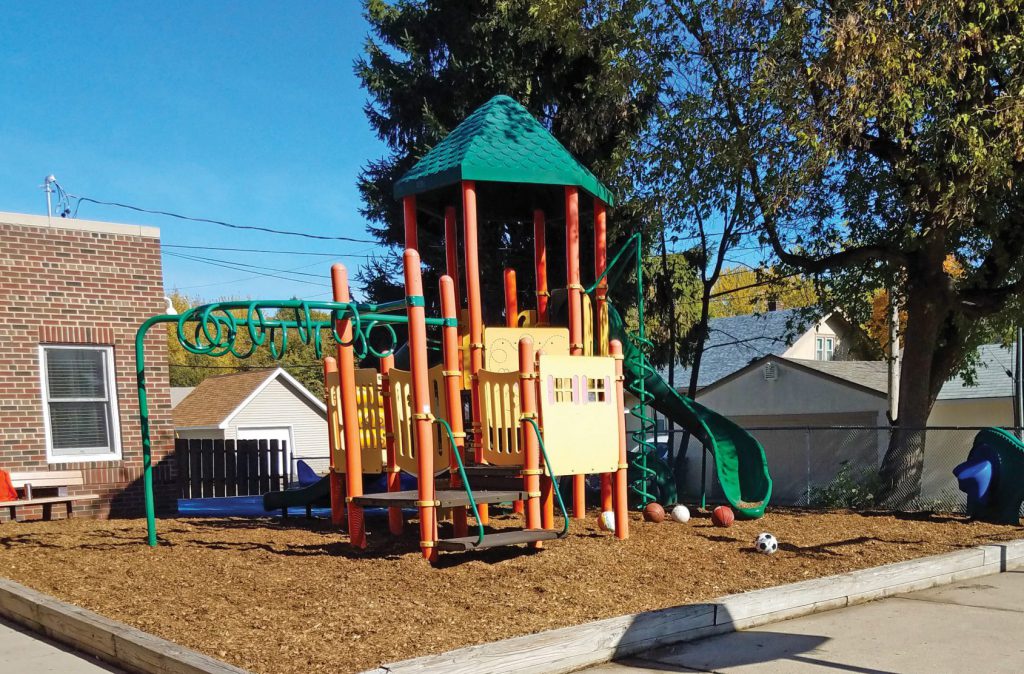 For the last few years, Egan Company has been a resource for minor electrical upgrades and service work at Haven Housing in Minneapolis. However, this summer brought an opportunity for Egan to work with one of the organization's three programs, St. Anne's Place, in a unique way.
St. Anne's, an emergency support shelter to roughly 170 women and more than 300 children each year, was in need of some renovations to its playground area. But, in order for the new equipment to be installed, the electrical power lines above the playground had to be raised. The program also wanted a drinking fountain put in for the kids to utilize in the play area.
That's when D Cadreau, Haven Housing Operations Coordinator, reached out to Egan for help. After learning the scope of the project, Egan donated trade labor to St. Anne's Place to assist with the playground installation.
Through a collaboration with Xcel Energy and a local tree trimming company, the surrounding trees were trimmed and power lines were raised over the playground. Additionally, Egan installed a water fountain outside the building to complete the project.
Though a small venture, St. Anne's Place has now yielded an outcome much bigger than its playground scope. The real results are found on the smiling faces of the kids and their mothers as they have a new, safe place to play.
Haven Housing programs strive to support women as they stabilize, heal from trauma, work to identify and overcome their barriers to independence, find their strength and create a more hopeful future.