January 22, 2018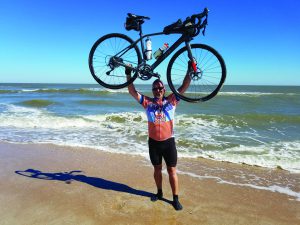 3,070 miles, 58 days, two tires, and one goal – all for multiple sclerosis. John Dobbs, an Electrician who has been with Egan for 17 years recently completed this very untraditional "vacation" by participating in the Southern Tier route of Bike the US for MS.
Bike the US for MS is a nonprofit organization which provides people the opportunity to participate in cross country cycling trips for multiple sclerosis research and awareness. When John first signed up to ride, he did not know anyone with MS. After participating in a few group projects and joining video chats with other co-riders, he quickly learned how devastating the disease can be.
"When I decided to do this [Bike the US for MS], I had people telling me that it would be a life-changing experience," said Dobbs. "I wasn't even halfway through the ride when I went from just shrugging my shoulders to becoming a believer."
Turning Maybe Into Certainty
Inspired by his brother's coast-to-coast charity ride three years ago, John told himself "maybe someday" he would do the same. This "someday" arrived last September, as he began the biking journey in San Diego, Calif. and arrived nearly two months later in St. Augustine, Fla.
At age 57, John was one of the younger riders out of the 16 member group with ages ranging from 57-70. He proudly admits an admiration for the older riders who pedaled every foot he did.
If I'm half of the man some of these other riders are… when I get a little older, I'll be doing alright.
– John Dobbs, Egan Electrical Journeyman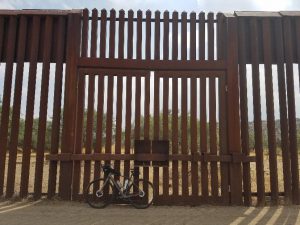 John said he has found a whole new respect for the Southern United States and was fascinated by the changes in terrain and vegetation with the different elevations. He recalls the challenging days through the desert wasteland near El Paso, Texas when temperatures were upwards of 116 degrees.
"I have laughed, smiled, and even cried thinking about [myself] inching across the country on a bike. But, bottom line is I could not be happier," said Dobbs.
Now, after an incredible amount of hard work and a whole lot of sweat, John can finally check "Bike the US for MS" off his bucket list.
In support of John Dobb's ride, Egan made a donation to Bike the US for MS.