News
We Are Egan – Luke Piram
January 15, 2018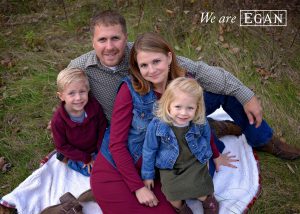 "I believe listening is an intangible asset to have. Understanding other people's opinions to create your own can help you be a better decision-maker."
Meet Luke Piram, Electrical Field Leader with Egan for over 11 years.
His favorite part about Egan is the opportunity to take part in such a variety of jobs; and seeing multi-phase projects come together over an extended time period is highly rewarding.
When he's not at work, Luke and his family can be found enjoying the outdoors and camping with friends – their favorite weekend activity. He has kayaked the Colorado River in Utah two times!
Our company is shaped by who we are, not just what we do. Together, we are Egan.