News
We Are Egan – Kevin Kestner
June 21, 2017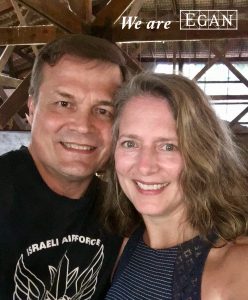 "I absolutely cherish the wonderful people I've come to know at Egan. There are still plenty I have yet to meet, but I can honestly say that I've yet to meet a single Egan employee who I haven't liked."
Meet Kevin Kestner, General Manager for Kestner Electric in Austin, Minn. who has been with Egan/Kestner for 34 years.
Kevin is an accomplished traveler – he's fished for piranhas from a canoe in the Amazon River, he's ridden horseback to remote villages in the jungles of East Central Mexico, and he's even given a ride to a 117-year-old man in Central Mexico.
When he's not exploring the world, Kevin enjoys spending time with his wife and seven kids – six of whom he delivered himself at home!
Our company is shaped by who we are, not just what we do. Together, we are Egan.