News
We Are Egan – Jimmy Vaughn
May 10, 2017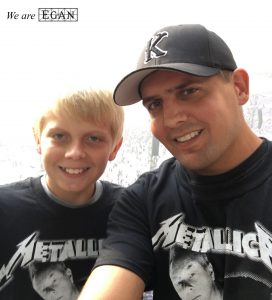 "We all spend a majority of our time at work; it's important that we routinely take time to reflect and enjoy why we do it. Personally, I work hard every day so I can provide my family with as many experiences as possible."
Meet Jimmy Vaughn, Electrical Field Leader who has been with Egan for over three years.
Outside of work, Jimmy likes to relax by playing guitar or browsing for guitars to add to his collection. In addition to music, he also enjoys spending time at the lake with his family and friends.
Our company is shaped by who we are, not just what we do. Together, we are Egan.