News
We Are Egan – Don Laborde
August 2, 2017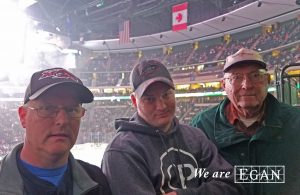 "Running a jobsite can be challenging. Satisfying the customer's needs while keeping Egan's best interest isn't always easy, but it's rewarding."
Meet Don Laborde, an Electrical Field Leader at Egan for more than 26 years.
When Don is not on the job, he enjoys lacing up his skates to ref youth hockey. Don also teaches Sunday School at his local church!
Our company is shaped by who we are, not just what we do. Together, we are Egan.