News
We Are Egan -
Alan VanDeWalker
September 27, 2017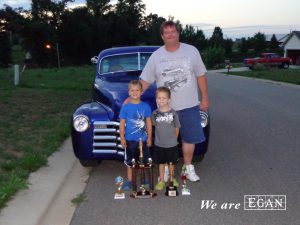 "My father always told me to treat others with the respect that you would like to be treated."
Meet Alan VanDeWalker, Pipefitter Field Leader who has been with Egan for one year.
Alan loves to go camping and fishing with his family or attend car shows with his self-built '52 Chevy pickup. Fun Fact – he was also the Mayor of his hometown of Zumbro Falls for 26 years.
Our company is shaped by who we are, not just what we do. Together, we are Egan.