News
Disrupting the Status Quo Through an Innovative Mindset
May 13, 2019
Observe an Egan jobsite or walk into our shops, how do you recognize innovation? Whether you see it in the form of tools or technology, safety practices, better processes, posters or signage… we are continuing to change the way we build.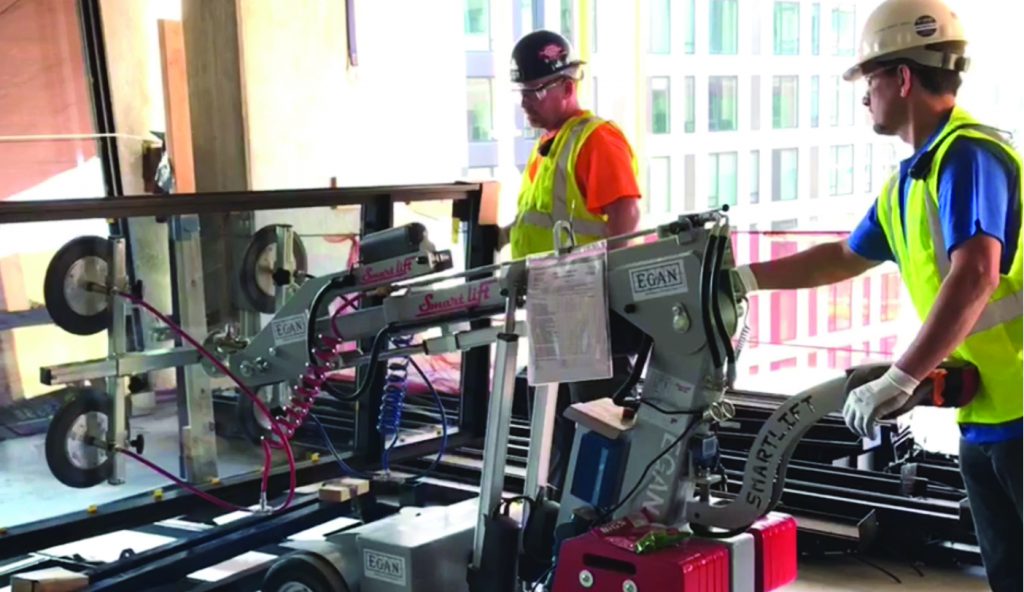 Recently, a customer shared feedback about how they believe their projects with Egan have been successful due to focused service, very fast responses, and innovative approaches. In response, thank you. We're grateful our customers recognize this. Applying innovative practices happens intentionally. Delivering on this approach takes diligence.
In 2018, we leaned heavily into innovation and Lean practices. If we can provide further value with our trade offerings, increase the efficiency of a service, or shorten timelines all together, it's our promise to do so.
Our newest Lean practices embrace our futuristic mentality to always be improving while maintaining our aggressive commitment to safety:
Implementing 5S Methodology: the 5S system is a Lean manufacturing process designed to improve efficiency through organization; this practice has been most recently implemented in all our shops and warehouses.
Promoting My Good Idea: through Egan's formal innovation program, My Good Idea, there have been over 200 business improvement ideas generated and shared within the first nine months of the year.
Eliminating Waste and Applying 30/30: waste is found in everything we do – at work, home, and play. There are eight types of waste we address: defects/ rework, over producing, waiting, not using employee talent/ideas, transportation, inventory, motion and extra processing. Most recently, the 30/30 Rule was applied on our jobsites. 30/30 is a method for eliminating waste that reminds us to have our tools, materials, or equipment within 30 feet or 30 seconds for efficiency.
By disrupting the status quo, we embrace innovation as an essential. Through the development of a continuous improvement mindset and fostering an environment where new ideas and efficiency improvements are welcome, innovation has become a part of the daily value we provide with our work and to our customers.