News
Chase Partnership Spotlights Safety
December 2, 2019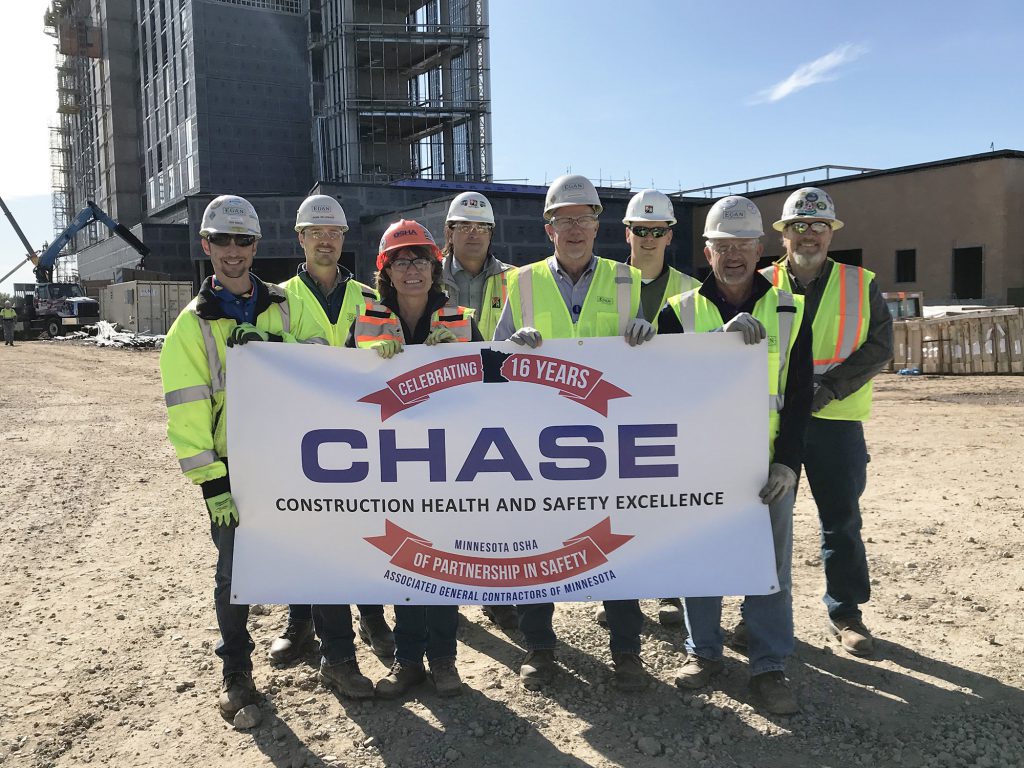 The role safety plays – both in our work and at home – is an imperative piece to our success at Egan. Our goal every day is to keep our most valuable resource, our employees, safe. From the equipment, tools, and protective gear we use to the external safety classes and partnerships we provide, it is our mission to achieve zero injuries.
This Fall, Egan officially added another safety partnership to its list with the acceptance into the Construction Health and Safety Excellence (CHASE) program.
CHASE is an exclusive program created by the Associated General Contractors of Minnesota (AGC of MN) and the Minnesota Occupational Safety and Health Administration (OSHA).
"Congratulations to Egan Company on becoming a CHASE Level 2 participant this October and for earning this recognition with its comprehensive safety program," said Doug Swenson, Director of Safety and Field Training with AGC.
The ultimate goal of this partnership with Minnesota contractors is to reduce and eliminate jobsite injuries, illnesses, and fatalities. With the addition of Egan, it currently has 42 member contractors across the state.
Elected participants are those that implement effective safety and health programs and provide effective safety health training for management, supervisors, and employees. The program also recognizes those that go beyond basic compliance with OSHA standards and have an overall effective, long-term safety program. With this partnership, Egan must continually meet and maintain yearly safety requirements.
"Our goal for every project we're involved with is for it to be safer because Egan's team is there," said Reid Romer, Safety Director at Egan. "The CHASE partnership gives us, as well as our customers, a reassurance that Egan's safety efforts are being applied and continuing to move forward as an organization."