News
Vice President of Building Systems & Services Elected
August 18, 2014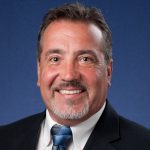 MINNEAPOLIS, MN (August 18, 2014) – Specialty contractor Egan Company announces the promotion of Jeff Hawthorne to Vice President of its Building Systems and Services group.
In this new role, he will be responsible for leading the day-to-day operations, financials, and overall strategy and business development for both the Building Systems and Services and the Industrial Controls groups.
"Jeff's passion for the business and motivating approach was an ideal fit for this position," said Jim Malecha, Egan Company President & CEO. "He is a heavy communicator who offers experience across multiple disciplines which has influenced business growth."
Hawthorne has been in the engineering and construction industry for 27 years and has experience in project management, automation, engineering, sales, and overall team development. He has a Bachelor of Science degree in Industrial Engineering from Dunwoody College of Technology along with an Associate's degree in electrical construction and maintenance technology. He is currently obtaining his Master of Business Administration from the University of St. Thomas.
"I'm excited for the opportunity to evolve these business groups and focus on building and industrial engineering and installation solutions with the ability to provide 24/7 service support for customers," said Hawthorne. "We will strive for an end result that promotes working together to concept, install, and solve complex problems."
Media Contact:
Jessica Johnson  //  jkjohnson@eganco.com  //  763-595-4310
About Egan Company:
Egan Company is a fully integrated, specialty contractor that delivers attention, commitment, and craftsmanship to every project. Egan provides in-house expertise in planning, design, engineering, construction, and maintenance. The Company employs 900+ people representing over 15 trade unions. Building Systems and Services is an Egan Company business group that manages projects and services infrastructures; areas of expertise include heating and cooling, plumbing and piping, fire/life safety, security/video surveillance, voice/data, and building automation). For more information about Egan Company, visit www.eganco.com.
# # #