News
Egan Acquires Automated Controls Company
June 25, 2014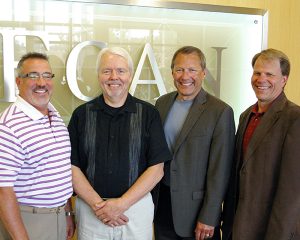 MINNEAPOLIS, MN (June 25, 2014) – Specialty contractor Egan Company announces the asset acquisition of automated controls company Sterling Automation, Inc. Based in Maple Grove, Sterling Automation offers UL 508A control panel construction, system integration and engineering services.
With this acquisition of Sterling Automation, Egan Company enhances its market position as a provider of electrical control systems and systems integration.
"Sterling Automation approaches each project with integration at the forefront. And, its focus on the customer is a true fit with how Egan operates as well," said Jeff Hawthorne, Egan Company Vice President. "We are proud to welcome Sterling Automation into our industrial controls group and will continue to provide high levels of service to its customers."
Egan has growing experience in the industrial controls market solving complex plant automation, process, and system integration challenges. Its specialty-trained engineers, electricians, and panel wiremen work with long-standing customers in the food production, manufacturing, material handling, and packaging industries. Beyond automation, Egan will be able to provide single-source expertise to Sterling Automation customers, which may include mechanical, millwrights, electrical, building systems.
"Egan holds a strong commitment to delivering value and efficiency to its customers," said Mike Berg, Sterling Automation Owner. "By joining forces, we're able to exceed our customers' ever-growing needs by leveraging the total package resources of Egan."
Berg, along with engineering and panel shop employees, will move into Egan's industrial controls group office in Brooklyn Park. 
Media Contact:
Jessica Johnson  //  jkjohnson@eganco.com  //  763-595-4310
 About Egan Company:
Egan Company is a fully integrated, specialty contractor that delivers attention, commitment and craftsmanship to every project. Egan serves every stage of a building and provides in-house expertise in planning, design, building and maintenance. The Company employs 900+ people (seasonally adjusted) representing over 15 trade unions serving virtually every infrastructure discipline in the industry. Core services include: mechanical, millwrights, electrical, industrial controls, outside electrical, building systems, service and curtainwall/glass. For more information on Egan's Industrial Controls group, visit https://www.eganco.com/industrial-controls.
# # #