News
UNENDING PRACTICE CREATES SAFETY EXCELLENCE CULTURE
June 17, 2020
Excellence in safety doesn't just happen. It takes practice and leadership.
At Egan Company, our teams strive to promote safe and healthy working environments and to maintain safe practices at all times. Our safety program is not static—it continually evolves and improves to meet our own standards and those of our customers.
Two consecutive years without an OSHA recordable injury is a milestone we celebrate, and there's one group at Egan Company that achieved zero injuries in 2018 and 2019– the Industrial Controls team.
A business offering within Egan, the Industrial Controls business unit provides electrical installations, system integration, PLC/HMI programming, engineering, custom-built control panels, and a variety of other specialty controls services.
Last year, this group delivered 135,332 combined hours in the field and in our UL 508A Panel Shop.
KEY CONTRIBUTORS IN SAFETY
When safety is a cultural priority, experience through field practices and leadership become key contributors to reaching success in safety.
Through implemented programs like jobsite audits, safety observations, and safety lunches, a safety mindset is emphasized and it is everyone's job to make sure these are completed every month.
"The Industrial Controls leadership team has made safety a top priority. We believe the safety team has implemented these important programs to emphasize the importance of safety. It is our job to make sure these are followed through." said Mike Tengwall, Egan Company Vice President. "Our experienced project managers and field leaders have a good understanding of our jobsites and the hazards associated with the work they are performing. If there are any questions related to safety, we involve the safety team early to help us execute work in a safe manner."
COMMITMENT SHOWS
Recently, this team was recognized for an Award of Honor by the Minnesota Safety Council. Recipients of this award have incident rates at least 91% better than the industry average and a score between 91 and 100 on the safety program evaluation scale.
Significant growth over the last few years has also added to the need for additional safety measures. As new employees have joined the team, additional space has become necessary, and demand for project output has increased, the continued focus on safety has grown as well.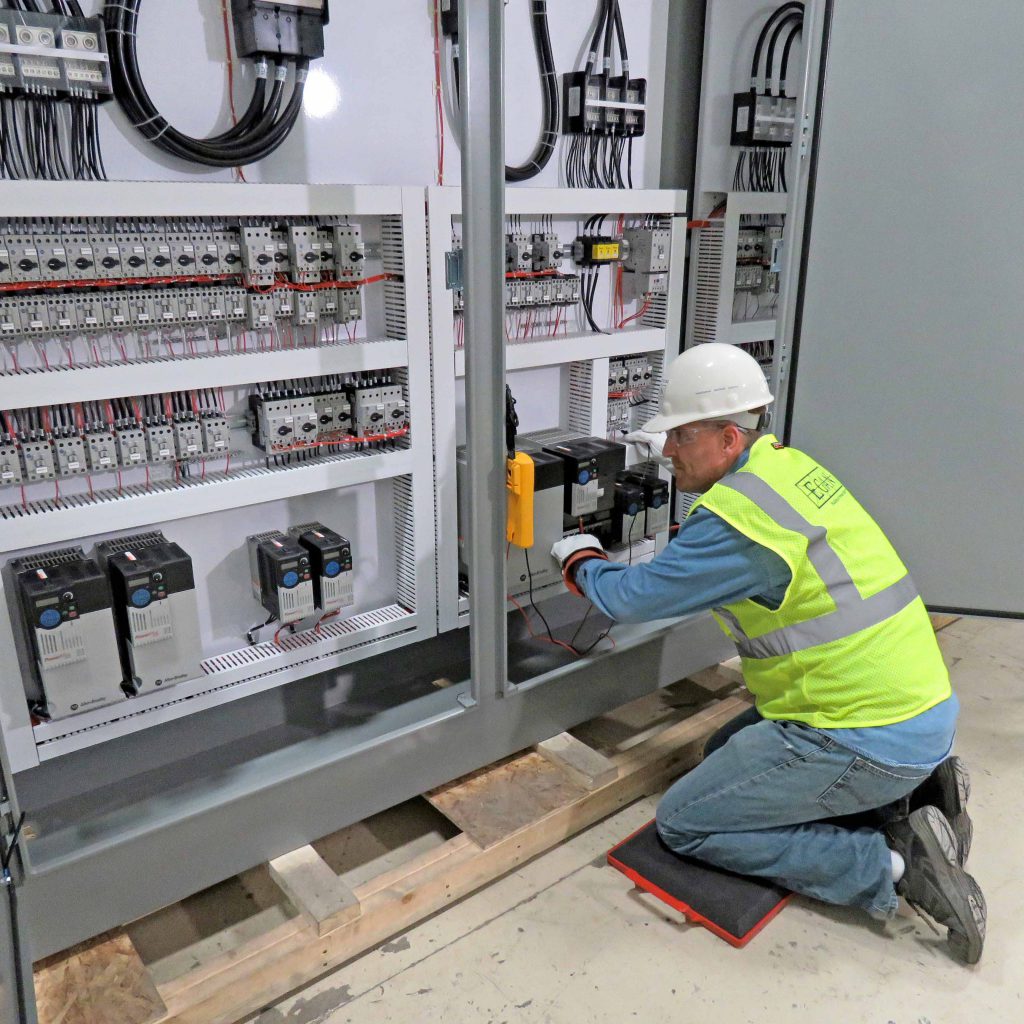 Specifically, in the panel shop, there's a continued commitment to executing work in a safe manner, identifying hazards, and communicating on a daily basis through the daily safety plan to keep everyone aware. This, coupled with the weekly tool box talk and daily stretching, sends a powerful message that safety is at the top of the priority list.
"As leaders, we always follow up on safety concerns or near-misses with employees and customers to understand what can be done going forward to eliminate any future risk to people or property," adds Terry Fredricks, Egan Company Panel Shop Foreman. "In addition, from a tool and process standpoint, continued investments in leading technologies have assisted in achieving our safety goals.
Safety remains the number one priority at Egan Company – across all business units and teams. The leadership team and dedicated safety team empowers and holds every employee accountable to the highest level of safety possible. Thanks to the many advocates across all levels of our Company that promote safety excellence, safety is a long-standing standard and foundation of our culture.