News
EGAN COMPANY ELECTS SENIOR VICE PRESIDENT
July 1, 2020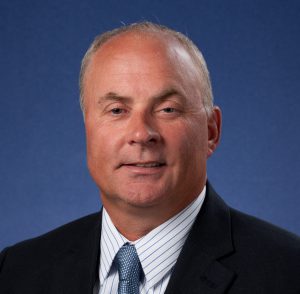 MINNEAPOLIS, MN (July 1, 2020) – Egan Company, a Brooklyn Park specialty contractor and systems integrator, announced the promotion of Mike Tengwall to Senior Vice President and Electrical Group Leader. In this senior leadership role, Tengwall is responsible for overseeing business operations and strategy for Egan's business unit that provides complete electrical services and process controls which includes engineering, a U.L. 508A panel shop and IntelliBatch, Egan's concrete batching product.
"Mike's experience in the electrical industry and proven leadership provides an opportunity for our Twin Cities electrical teams to work more closely together," said Duane Hendricks, Egan Company President & CEO. "I'm excited for Mike to expand our services and continue offering a great experience to our customers."
Tengwall has over 30 years of experience in the electrical industry, with 13 of those being at Egan. Throughout his career, he has held many roles including: Electronic Technician, Electrician, Master Electrician, Project Coordinator, Electrical Specialist, Project Manager, Group Manager, and Business Leader. His experience includes working with various building owner customers including Michael Foods, Andersen Corporation, Ford Motor Company, as well as numerous General Contractors. He graduated from Brown College with a degree in Electronics Technology.
The Minneapolis-St. Paul Business Journal highlighted Tengwall's promotion in its People on the Move feature.
About Egan Company
Egan Company is a privately-owned, specialty contractor providing building trades to general contractors, engineers, building owners, property managers, and facility engineers. Specialties include: electrical, mechanical, curtainwall/glazing/metal panels (InterClad), millwrights, building technology, controls and system integration, and 24/7 service. Egan serves every stage of a building and provides in-house expertise in planning, design and engineering, construction, and maintenance.
# # #
Media Contact:
Angela Schmidt
arschmidt@eganco.com // 763-504-3471