News
Top Workplace Recognition
June 23, 2017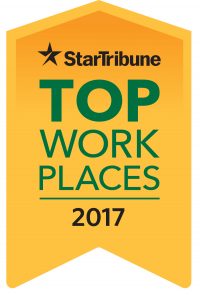 At Egan, our company is shaped by who we are, not just what we do. We are honored to be named one of the Top Workplaces by the Star Tribune, and are thankful for each of our employees who believe in Egan and all that we do for our customers and community.
Our employees are the foundation of Egan. Along with our commitment to safety, we encourage a culture of collaboration and development, offering each employee growth opportunities to reach their full potential.
– Jim Malecha, Egan Company President & CEO
Top Workplaces recognizes the most progressive companies in Minnesota based on employee opinions measuring engagement, organizational health, and satisfaction. Over 69,000 employees at 2,000 Minnesota public, private, and nonprofit organizations provided feedback.