News
Top Graduates by Design
August 7, 2017
With an increasing demand for drafting, design, and project management to be completed in-house by one contractor, educational institutions and contractors are adapting to meet this need, including Dunwoody College of Technology's Electrical Construction Design & Management (ECDM) program.
In 2015, Nick Bohl, Dunwoody Senior Instructor took over the ECDM program and wanted to incorporate more hands-on project management training. As the only two-year program of its kind in
Minnesota, it was vital that the curriculum of the ECDM program continue to provide what the industry needed. He reached out to former graduates of the program, and current Egan employees, for thoughts on improvements.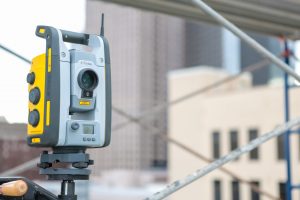 Initially, the program provided students an overview of the skills needed to tackle complex electrical construction projects. With course topics on electrical installation, CAD, Revit, and cost estimation, the ECDM program provided students a theoretical overview of what it's like to be on an electrical construction project team. But it was largely hands-off and taught more traditionally.
"Egan has a bit of a soft spot for Dunwoody," said Dan Ford, Egan Company Project Systems Supervisor. "We hire many Dunwoody graduates, and it's in our best interest to help them create the best possible designers, drafters, and project managers. If we help them, it helps the industry, which ultimately helps us."
Ford graduated from the ECDM program in 2008, and Bohl sought his advice in helping to add improvements to the program. The goal was to provide effective, hands-on training so these future designers, estimators, and project managers are better prepared for the realities of the construction industry.
Egan has gone above and beyond to help. Their enthusiasm and knowledge greatly benefit the students, and I know I can trust them in helping to educate the next generation of this industry.
-Nick Bohl, Dunwoody College of Technology Senior Instructor
"In a classroom, there's one right answer for everything, and it can cause culture shock when you realize it doesn't really work that way in the real world," Ford said. "Projects can go places you don't expect, and that's just the nature of construction."
But just how do you provide more hands-on learning in a traditional classroom setting? Using an existing Egan project, Ford and Bohl worked together to show students how to take a project from estimating to design/drafting to budget control/analysis to commissioning – all with real hands-on work.
"It's one thing to talk about construction in theory, but it's another to see it in practice," Bohl said. "Learning from experts who do this every day gives them a more realistic idea of what i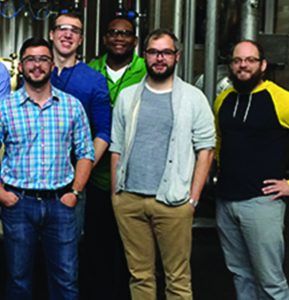 t's like to work in this industry."
In the new program, students complete a mock estimate and go on jobsite tours to provide a real-life example of how estimating, design, and drafting are applied to an actual construction project.
For Travis Northway, Egan Company Assistant Project Manager Intern, his experience at Dunwoody was invaluable. After graduating in May 2017, he attributes much of his success to the ECDM program and Egan's active involvement in helping to train future industry leaders.
"The ECDM program really opened my eyes to all the opportunities available in the electrical industry," Northway said. "Since the program is driven by input from the industry, the topics covered prepared me for what I've experienced since working at Egan. It also helped me discover my learning style, and apply
that at work. Despite not having a construction or electrical background, I feel the program helped me hit the ground running."
With these improvements, the program creates better and stronger employees for the industry, and Egan will continue to collaborate with Bohl and Dunwoody to add more elements to the program every year.
*Pictured (above right) is Dunwoody's ECDM Class of 2015