News
Strong Safety Performance Earns Governor's Safety Awards
June 5, 2019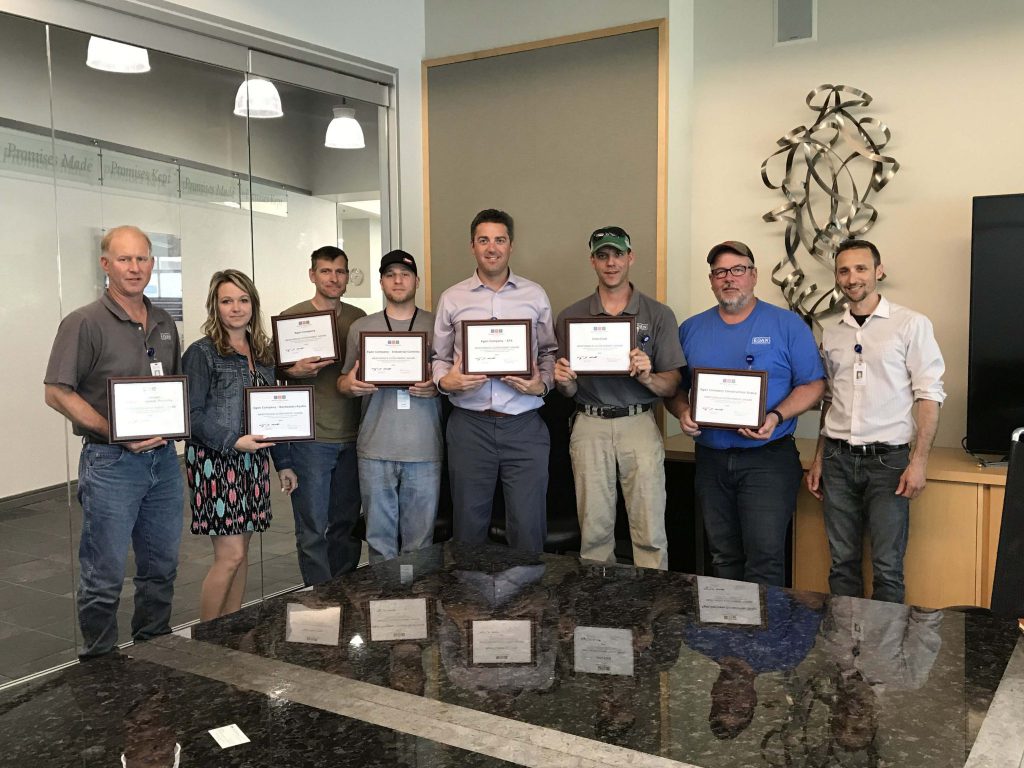 Since 1934, the annual Governor's Safety Awards program has honored Minnesota employers that are committed to workplace health and safety.
During this Spring's 85th Annual Minnesota Safety & Health Conference, Egan Company received seven Governor's Safety Awards for exceptional safety performance in 2018. This marks the 12th year Egan has been awarded multiple Governor's Safety Awards.
Overall, Egan was one of approximately 294 employers to be honored through the awards program and one of 170 winners of the Meritorious Achievement award. Meritorious Achievement recognizes companies with incidence rates that are better than the industry average for at least three years, and a score between 50 and 74 on a 100-point safety program evaluation scale.
To read more about the evaluation scorecard and award categories visit Minnesota Safety Council's website.
Pictured above is Egan's Safety Committee.