News
Sharing Egan's Expertise At Southeastern Food Processors Association
October 23, 2023
Discussing the benefits of automation control, Egan Company Controls Engineer, Morgan Barth presented during a breakout presentation at the 2023 Southeastern Food Processors Association (SFPA) Annual Convention.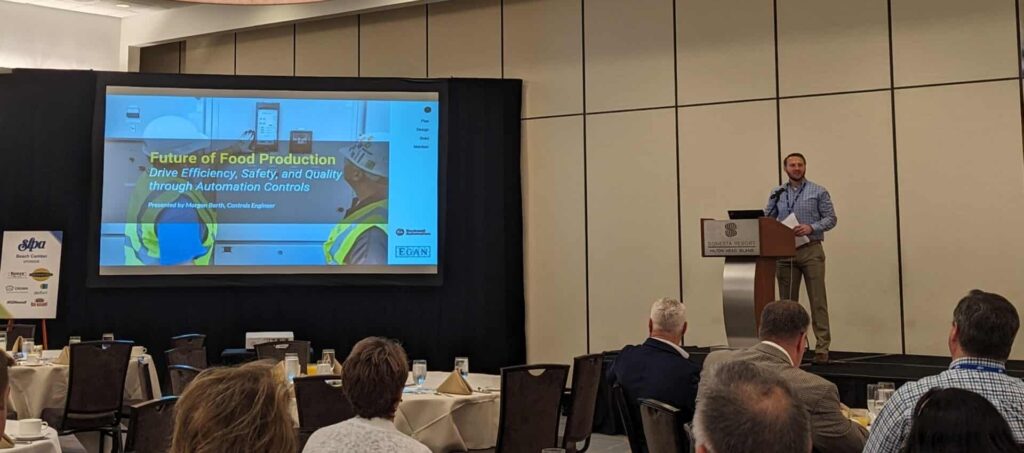 Barth discussed the challenges facing the industry today, noting that the key benefits of automating food processing include lower operating costs, enhanced safety, minimized human error, data-driven insights, and compliance with regulations. His presentation was followed by a question and answer session where attendees were able to pose their questions to Barth.
The food processing industry is facing a number of challenges, including the need to produce safe, affordable, and sustainable food. The future of food processing will be transformed by new technologies and the growing demand for personalized food products.
For more information on controls, visit our Controls page.