News
Piquing Interest From The Next Generation: One Install At A Time
October 25, 2023
Investing in the future workforce is essential to the success of the construction industry. Industry leaders, like Egan Company, are committed to opening doors for students to learn about the industry and explore potential careers. These opportunities are available everywhere – it is up to the next generation to see the potential and take advantage.
ON THE JOB TRAINING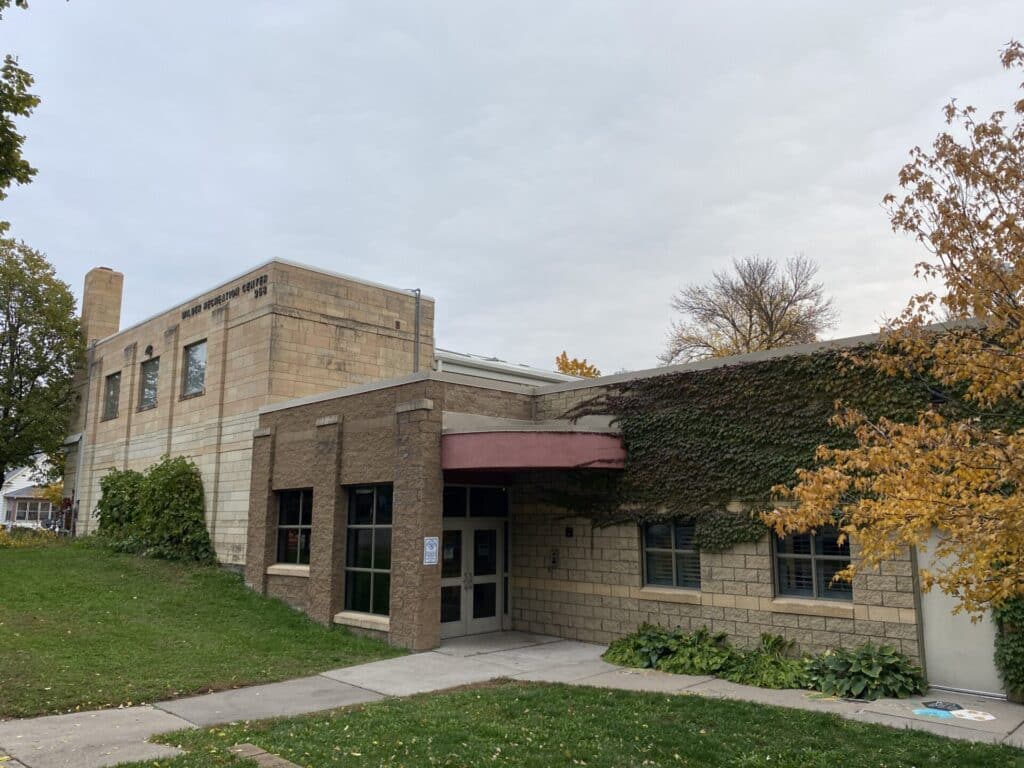 While completing a job at City Academy, Egan Company Electrician Cary Jensen unexpectedly found himself at the center of teaching when a group of students expressed curiosity about the electrical equipment installation he was completing. City Academy is a local alternative school for students ages 15-21 who have previously dropped out of school or have passed their traditional graduation year. The school's goal is to aid students in at-risk demographics. Established in 1992, City Academy was the first charter school in the country and at the time approximately 25% of the students were homeless.
Investing the time, Jensen explained the installation process, from planning and safety to execution and testing. Focusing on safety, he brought his energized work tools and clothing for the students to see up close. The students asked thoughtful questions about the different types of electrical equipment, the safety precautions that need to be taken, and the career opportunities available in the trades.
"He was AWESOME – I had two [students] who were really interested and asking him questions . . . he also did a spectacular job on the install for the dust collector. I can't wait to finish assembly and start cleaning up the shop!"

Becky Kullman, Agricultural Education Teacher of City Academy shared.
Teachable moments often happen without much pre-planning. With an open and giving spirit, Jensen seized the opportunity which turned into a valuable learning experience for him as well. He enjoyed sharing his knowledge and passion for electrical work with the students. Jensen, re-telling the story shares, "Becky the instructor asked me if I could say a little to her class about what I was doing. I talked about series parallel circuits, which is what they're going over in her class. Eventually I began telling them about the apprenticeship program and a variety of careers available to them. If you're the type that likes building or making stuff then a career in electrical is like having a golden ticket to a future with purpose, health insurance, an automatic retirement plan, and fun."
Egan's purpose statement reads, "With passion and pride, we build better lives and communities – together." Cary supported this with the belief that by educating and recruiting students from a variety of backgrounds, we can build a strong and diverse workforce that will help us to continue to grow and succeed.
RECRUITING AND WORKFORCE IMPACT
It's no secret that the construction industry is facing a shortage of skilled workers. In order to meet the demand for new construction and renovations, the industry needs to recruit and train new workers. Committed to this effort, Egan has partnered with local schools, programs like Lake Street Works which set students up with a baseline of trades knowledge, and offers apprenticeship programs.
By teaching students about the construction industry and providing them with opportunities to learn from experienced workers, Egan is helping build the workforce of tomorrow. Jensen's experience at this local alternative school is a great example of this commitment. By educating students about the different trades involved in construction, Jensen helped to plant the seeds for future careers in the industry.