News
Seamless Views, Growing Partnerships
January 17, 2017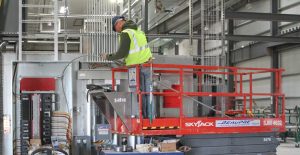 Construction projects involve great collaboration. Engineers, designers, general contractors, specialty contractors, suppliers – all must work together. But it's not often that these relationships evolve from vendor to customer.
When Viracon, a national manufacturer of architectural glass for the commercial building market, announced they were expanding their flagship manufacturing facility in Owatonna, Minn., Egan Company's Southern Minnesota team jumped at the chance to bid the project. With this project, Egan's partnership with Viracon developed from major supplier to customer.
"Viracon has been one of our major vendors since InterClad was established in 1998," said Egan Company Senior Vice President Tim Woolworth. "They are the leading innovative producer of glass coatings and products. In addition, their culture and values align closely with ours. They have been a great partner."
Viracon has provided glass for numerous InterClad projects, including U.S. Bank Stadium, Target North Campus, Stonebridge Lofts, and Hennepin County Medical Center. With four plants spanning the U.S. and into Brazil, it is relied upon by over 2,500 architects and designers to provide glass fabrication.
"Viracon is investing in the expansion of its Owatonna facility to meet growing demand from architects for larger expanses of glass in exterior façades," said Garret Henson, Viracon Vice President of Sales and Marketing. "By adding larger size capabilities to our comprehensive portfolio of architectural glass products, we are able to offer InterClad the full spectrum of product solutions that support the unique design requirements of their customers."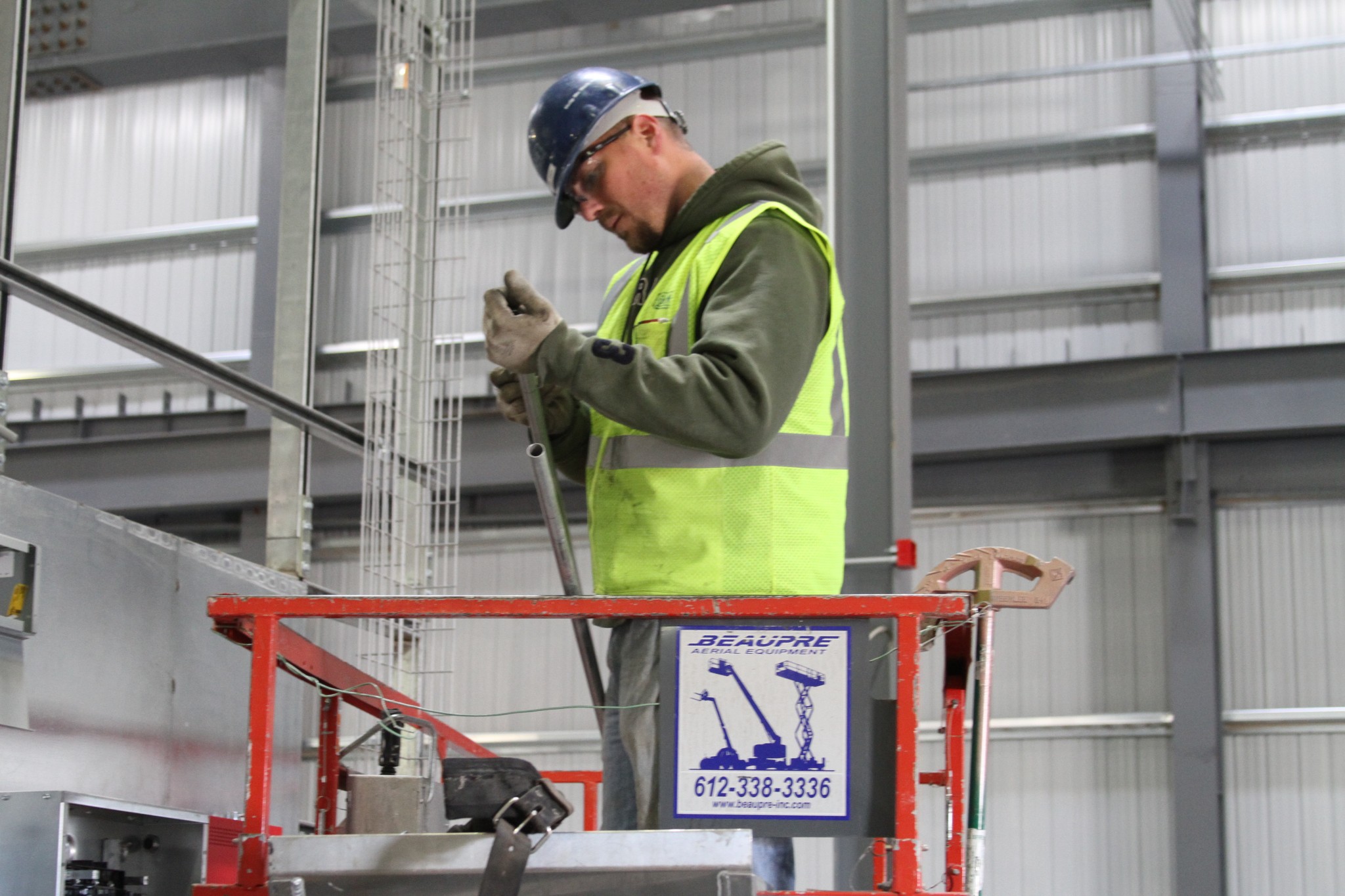 The new expansion to their Owatonna facility adds over 360,000 square feet to the existing 1.2 million square feet facility. Egan's Southern Minnesota team is providing electrical services to this new space, including general lighting and power.
Although this is new construction, the project is being treated more like a retrofit because power needs to be attached to the existing facility to get power out to the expansion. The work is all being completed while glass manufacturing is still happening, requiring creative scheduling.
In total, Egan will install more than 1,000 LED lights, including 4,000 feet of cable tray, 60,000 feet of conduit, and 250,000 feet of wire. The expansion was completed in January 2017.
The new facility will house the latest glass manufacturing technology and fabrication equipment to increase Viracon's maximum finished product size capability and provide higher levels of automation for increased efficiencies.
This expansion is a very significant project, it is the next step in a long range program to ensure we remain at the forefront of architectural glass technology and continue to be a valued partner on distinctive buildings, large or small.
Kelly Schuller, Viracon President
Upon completion, Viracon will increase its maximum fabrication size from 13 feet 9 inches per plate of glass to 16 feet per plate of glass. The larger the plate of glass, the more visually appealing as there are fewer seams once installed. It offers bigger, unobstructed views with better daylight and energy management.
Egan's InterClad team already has plans to utilize Viracon's new capacity, including the new skyway at Minneapolis-St. Paul Airport that connects the new Intercontinental Hotel to the A-G Concourse.
"We look forward to future projects with Viracon, especially with these new capabilities," Woolworth said. "When we work with Viracon, we know a project will be a success. Its technical abilities are the benchmark for the industry."
Project Team: AB Systems, Viracon
Services Provided: General lighting and power