News
Providing Hope for the Rochester Community
January 23, 2017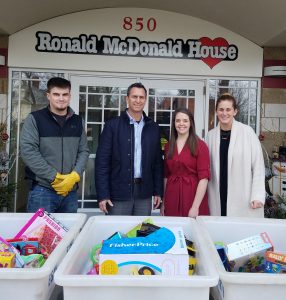 Since 1980, The Ronald McDonald House of Rochester, Minn. has provided a home-away-from home and support for families seeking medical care for their children. Each night, the House is able to host 42 families.
Recently, the House received more than 150 toys generously donated by our Southern Minnesota team.
The difference that Ronald McDonald House makes in people's lives every day is truly remarkable. Our hope is that the toys allow kids to be kids while staying at the House.