News
Onsite Training and Development
April 18, 2017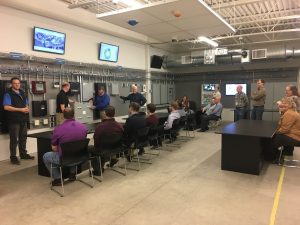 With ever-evolving technology, it is essential for companies to provide employees the tools to improve and enhance skills. Egan Company has built a Technology Center to provide employees a way to grow skills and learn more about popular, and some new, systems used on Egan projects.
Used primarily by engineers and technicians, the Technology Center is a learning environment that includes lab materials for various systems: fire alarm, security, card access, video surveillance, networking, building automation, process controls, and concrete batching. The space is also used as a method for testing a system before installing it at a jobsite.
"The more our employees understand the products and systems we offer, the better they can be at installing and servicing them," said Jeff Hawthorne, Egan Company Senior Vice President. "With the development of this space, Egan's leadership team continues to make educating and developing our employees a priority."
INTERESTED IN A TOUR?
Email SystemsPartner@eganco.com to schedule a time to visit the space