News
New Position Created to Support Growth and Drive consistency
September 18, 2014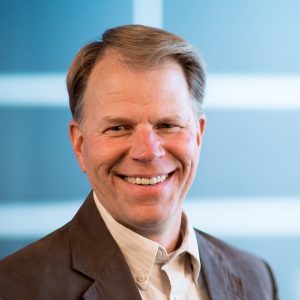 MINNEAPOLIS, MN (September 18, 2014) – Egan Company, a Brooklyn Park specialty contractor, announced that Executive Vice President Duane Hendricks has been elected Chief Operating Officer, a new position within Egan. In this role, he will be responsible for leading overall efficiencies and processes for all business operations including project execution, financial accountability, labor tracking, scheduling, and purchasing. Prior to this promotion, Hendricks was responsible for leading the overall strategy and execution for Egan's electrical business group.
"Duane is an influential and trusted leader who is uniquely qualified to drive operational consistency and continued growth within Egan," said Jim Malecha, Egan Company President and CEO. "Egan is investing for the future, and the new position of Chief Operating Officer is essential to that effort. We expect Duane to bring immediate leadership and a centralized focus on continued operational excellence."
Hendricks joined Egan in 2002 as part of the acquisition of Comm-Tech Electrical, of which he was an owner. He has been in the construction industry for 28 years and has held positions of increasing responsibilities. His leadership experience includes roles within engineering, estimating, project management, sales, and operations management. He has a degree in Electrical Construction and Controls from Minneapolis Community and Technical College. Hendricks has also held previous leadership roles within the National Electrical Contractors Association.
"It's an exciting time at Egan and I am honored to lead the overall operations into the Company's next phase of business growth," said Hendricks. "Egan has established strong customer and business partnerships and I look forward to aligning all operational practices to enhance both Egan's market leadership and our overall customer experience."
About Egan Company:
Egan Company is a fully integrated, specialty contractor that delivers attention, commitment, and craftsmanship to every project. Egan provides in-house expertise in planning, design, engineering, construction, and maintenance. The Company represents over 15 skilled trade unions serving virtually every infrastructure discipline in the industry. Core services include: electrical, mechanical, millwrights, industrial and building automation, curtainwall/glass, and service. For more information about Egan Company, visit www.eganco.com.
# # #
 Media Contact:  
Jessica Johnson  //  jkjohnson@eganco.com  //  763-595-4310