News
Giving Toys for Rochester Organization
January 21, 2019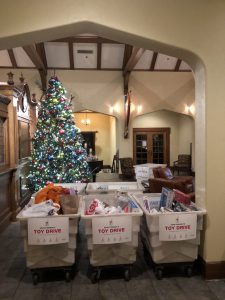 Egan employees helped spread holiday cheer during this year's Ronald McDonald House Toy Drive! Employees dropped off their donations at Egan's Southern Minnesota Christmas Party on January 12.
Egan Company was able to hit our goal and donate 200 toys! With a goal of 200 toys, all donations will go to children in need within the Rochester, Minn. area.
The Ronald McDonald House of Rochester is an organization that provides a welcoming home-away-from home to families as their loved one is suffering from an illness. in Rochester, Minn.