News
Finalizing the Iconic Gateway Project
January 24, 2022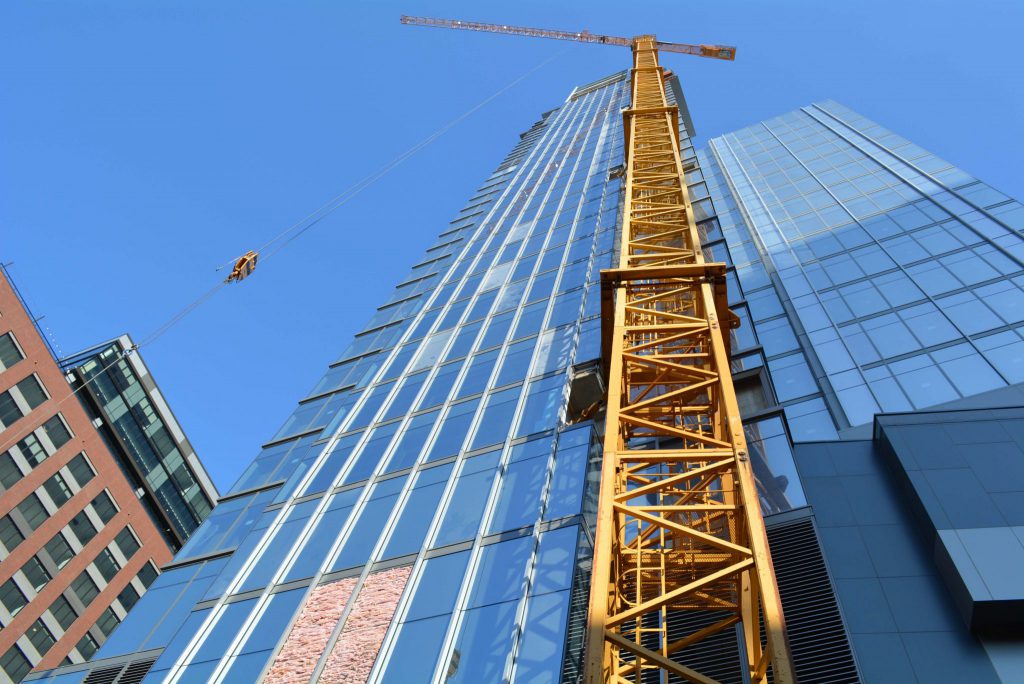 9,873 pieces of glass. 5,491 unitized frames. 300 full semi trucks delivering the unitized frames to the jobsite. A landmark location and historic project for Egan's InterClad team. Egan's largest completed project to date: the Gateway tower.
This new construction skyrocketed through the Minneapolis skyline topping off at 37-stories on the iconic corner of Washington and Hennepin. The mixed-use tower will provide retail, office, and hotel/residence space, with tenants including RBC Wealth Management, the Four Seasons Hotel and Private Residences Minneapolis, Pohlad Companies, Carousel Motor Group, and United Properties.
Right before the holidays, the InterClad crew was able to have a celebratory signing of the last frame that was set on the building. A ceremonial Christmas tree can be seen affixed to the top of the frame before it was raised up as part of the Ironworker, Glazier, and Glassworker tradition when completing a project.
It [the topping off ceremony] was an exciting moment for the crew and myself to see how far the project has come," said Egan Senior Project Manager Deb Linquist. "I want to personally thank everyone involved in the project since this couldn't have been done without them!