News
Employee wins first place at IDEAL National Championship
April 24, 2020
The IDEAL National Championship is a high-charged competition to determine the best electricians in North America. More than 58,000 participants across the country compete in over 1,500 qualifying events vying to punch their ticket to the championship.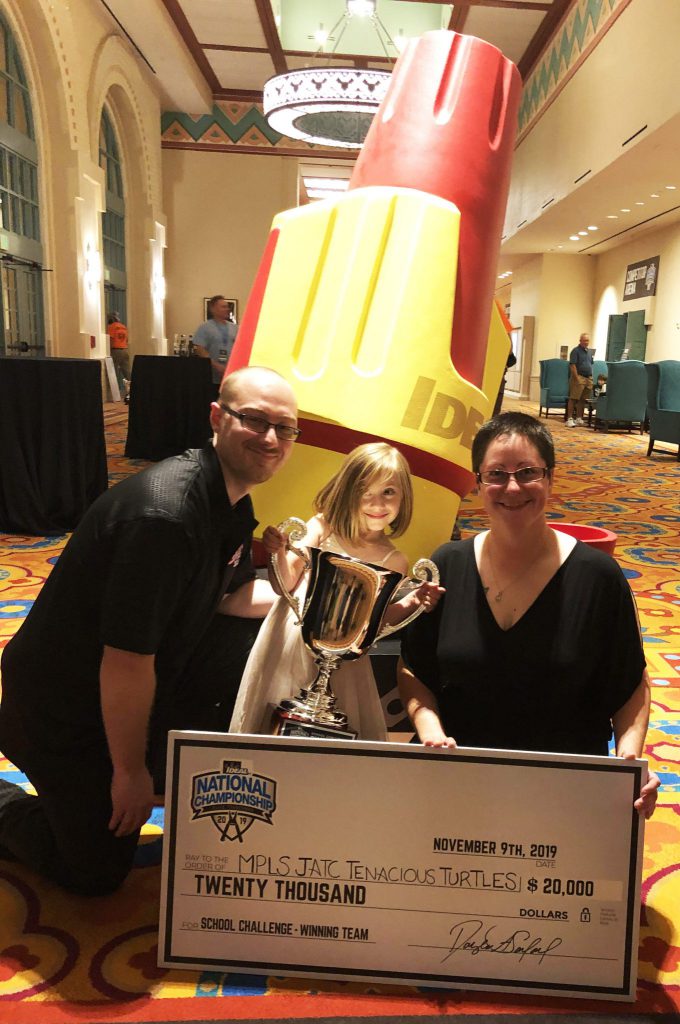 Among the 162 competitors of whom made it to the championship last November in Lake Buena Vista, FL was electrician, Angela Bissonnette-Penna who proudly represented Egan Company and the Minneapolis Joint Apprenticeship Training Committee (JATC) in the North American School Challenge.
The competitors demonstrated problem-solving and physical skills involving cutting, stripping, crimping, and terminating and were judged for their workmanship, safety, and time.
Being a female in a male-dominated trade has many challenges. Bissonnette-Penna shared some of her experiences, "The past few years of my apprenticeship have been a struggle. There were many moments I wanted to back down and quit. The words spoken from a previous general foreman still resonates through my head, 'You are a woman, you can't do this'." Bissonnette-Penna continued, "But I persevered, started talking to other women in the trade, and realized I can make a difference."
Not only did Bissonnette-Penna walk away victorious by earning first place in the School Challenge, she was the only female competitor to place in the year's event.
"Winning the IDEAL National Championship strengthened my confidence in knowing I could make that difference, to show women that it is possible to achieve, overcome and rise," said Bissonnette-Penna.
Along with a cash prize to the winner, as a result of her win, five scholarships and $10,000 in IDEAL cash were donated to the Minneapolis JATC.
Congratulations to one of our own on her great accomplishment and for representing women in construction!