News
We Are Egan – Nick Sexton
December 27, 2017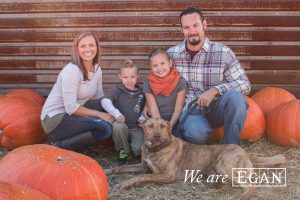 "I've learned to embrace and enjoy the daily problem-solving aspect of my job. Though challenging at times, it's fun to watch a project come together from start to finish."
Meet Nick Sexton, Sheet Metal Field Leader who has been with Egan for nine years.
When he isn't working, Nick enjoys spending time with his family at their cabin up north. He loves to be outdoors – mountain biking, fishing, swimming, and clearing their property are a few favorite activities.
Our company is shaped by who we are, not just what we do. Together, we are Egan.