News
We Are Egan – Levi Watkins
May 24, 2017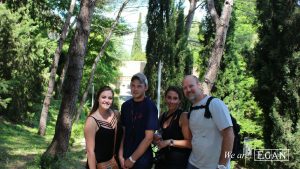 "An Egan perk I love is the Safety Buck program. Egan is always trying to do things to improve employee satisfaction and keep us safe."
Meet Levi Watkins, Glazier Field Leader who has been with Egan for over 15 years.
Levi is an avid traveler – so far he has visited 24 different U.S. states and 19 countries! He also enjoys biking and spending time with his wife and two children.
Fun Fact: Levi has had a few brushes with fame, having met President George Bush Sr. (when he was POTUS), as well as Charlton Heston, Dan Rather, Penn and Teller, and Kevin James.