News
Duane Hendricks Appointed
to State Board of Electricity
March 14, 2017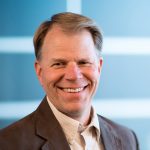 Minnesota Governor Mark Dayton has appointed Duane Hendricks, Egan Company Chief Operating Officer, to the Board of Electricity for the State.
The Board of Electricity adopts and revises electrical code, enacts rules that regulate the licensure or registration of the industry, and issues final interpretations of the electrical code. In total, 11 members are appointed by the governor per term.
With over 34 years of experience in the specialty contracting industry, Hendricks brings his experience as a master electrician, project manager, contractor, and owner to this new appointment. In his current role at Egan Company, Hendricks applies his expertise of the construction industry to all specialty trades – from electrical to mechanical to glass/glazing. This broad experience provides a great understanding of the opportunities and challenges the industry faces.
"I hope to influence some key changes in areas where contractors need a voice. By leveraging my industry knowledge and personal experience, I hope to implement smart measures to benefit the greater good of the construction industry."
– Duane Hendricks, Chief Operating Officer