News
Built on Hard Work And Doing The Right Thing
November 30, 2021
Impact of CEO Duane Hendricks
Always going the extra mile: a true testament to the hard work, perseverance, and dedication showcased by Egan Company CEO Duane Hendricks. Now, after 19 years with Egan (four of which were spent as President & CEO) and four decades in the industry, Hendricks will retire from his role in February 2022.
HARD WORK FROM START TO FINISH
As you can imagine, the construction industry that awaited Hendricks 40 years ago looked worlds different than it does today. Changes loomed at every corner and Hendricks had a front row seat for it all, from the betterment of work environments to new technologies like the revolutionary introduction of the battery drill. While providing a very firm foundation for his career, this was only the beginning.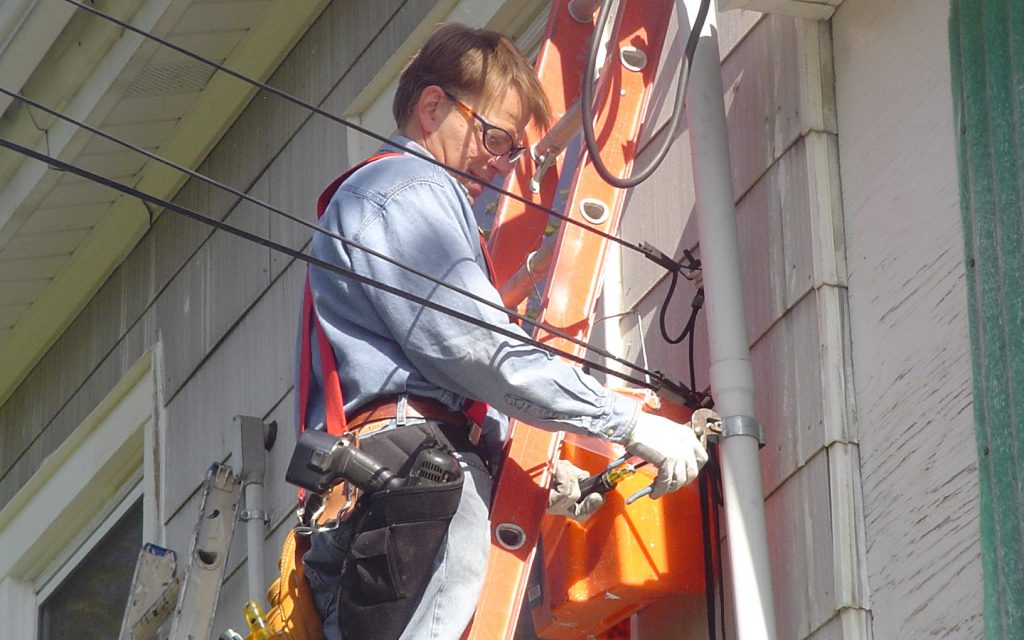 Hendricks grew up in Motley, Minn. and started working at an early age, quickly developing a strong interest in working with his hands. Upon graduating high school, he jumped into the trades as an electrical apprentice with the International Brotherhood of Electrical Workers, quickly working toward master electrician.
During these early years in the field, Hendricks established a key strength: an unmatched work ethic. He shares, "I developed a strong work ethic at a young age because I was surrounded by high energy people and I always enjoyed what I did, so the work came easy for me."
With his drive and determination in one hand and his passion for the electrical industry in the other, it comes as no surprise that Hendricks was prominently positioned for leadership opportunities in the field. He was known to have upheld extremely high standards for those he managed, but that was in turn consistently reflected in their work.
Hendricks adds, "I was fortunate to have success through many opportunities. I've had great mentors, a supportive wife, family, and the grace of God as I pushed myself outside of my comfort zone with the drive to succeed . . . and I've done the same for others."
His success on jobsites was reflected in advancements in the office as a project manager. He describes this transition as the first pivotal moment in his career. But, it didn't come with ease. At the time, Hendricks was working for Comm-Tech Electrical, formerly located in Plymouth, Minn. Hendricks lists the first year transitioning from the field to the office as one of the most difficult changes. He was extremely passionate about working with his hands and had to learn how to pour this passion into his new role. From there, he became a co-owner of Comm-Tech, which was later acquired by Egan Company.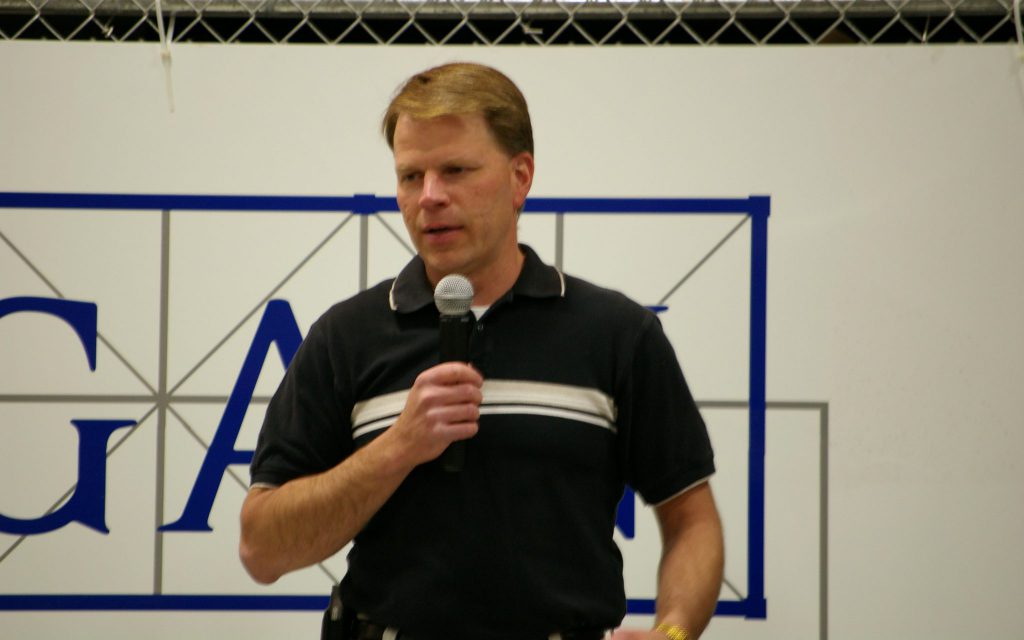 "My professional career has gone way beyond what I had ever planned or expected," shares Hendricks. "Every day, I'm honored to work with—and to have worked with—all the great people at Egan Company."
From overseeing the industrial/process controls business to all of Egan's electrical groups as Executive Vice President to later leading as COO and then CEO – the rest is history.
DOING THE RIGHT THING
With 40 years of construction industry experience under his belt, he has led Egan through difficult circumstances. Hendricks' biggest piece of advice?: "To work hard, always do the right thing, treat everyone with respect, stay focused, and never stop learning. Treat others the way you want to be treated and be a good listener." His legacy is rooted in his deep investment in the trades, the industry, and ensuring that the right decisions are made to meet the needs of employees and customers.
Throughout his pronounced career, Hendricks always made a point to build up and develop individuals in the workforce. He believes in creating opportunities for individuals to step into new roles while providing them with the guidance, resources, training, and support to succeed. This bleeds into the importance he places on mentorship and opening doors for others.
"Life is full of opportunities, it's all about how you respond to them. It's critical that you look for smart, humble, hungry candidates with related training and/or experience . . . people that are intellectually smart, work well with others, and are willing and eager to learn. Those are the kinds of people who are able to build your company."
His innate desire to do the right thing goes far beyond Egan itself, spending time in a number of different leadership roles throughout his career including serving as National Electrical Contractors Association (NECA) Minneapolis President and Governor, a member of the Associated General Contractors of America (AGC) board, Minnesota State Board of Electricity Chair, and as a member of the Construction Codes Advisory Council.
With hard work and perseverance, Hendricks lists his biggest accomplishments as 40 years of marriage with his wife Linda (who has also spent the last 19 years as an Egan employee), two children, and three grandchildren. As he enters into this next season of his life, Hendricks is looking forward to a variety of different things, with the top priority being spending time with his grandsons. He also looks forward to building a new workshop, his river home, traveling with Linda, and many outdoor activities throughout the year.
VISION FOR EGAN LEADERSHIP
Hendricks' role in implementing and improving the current operational processes within Egan will further his legacy for years to come. He'll remain with Egan as Chairman of the Board, sharing his support and guidance toward long-term success of the company as well as the promise of a great place to work.
At the forefront of this leadership succession, current President James Ford will step into the role of President & CEO in February. Since joining Egan in 2017 as Chief Financial Officer, Ford has worked alongside Hendricks in pursuit of providing the highest level of customer care across the board.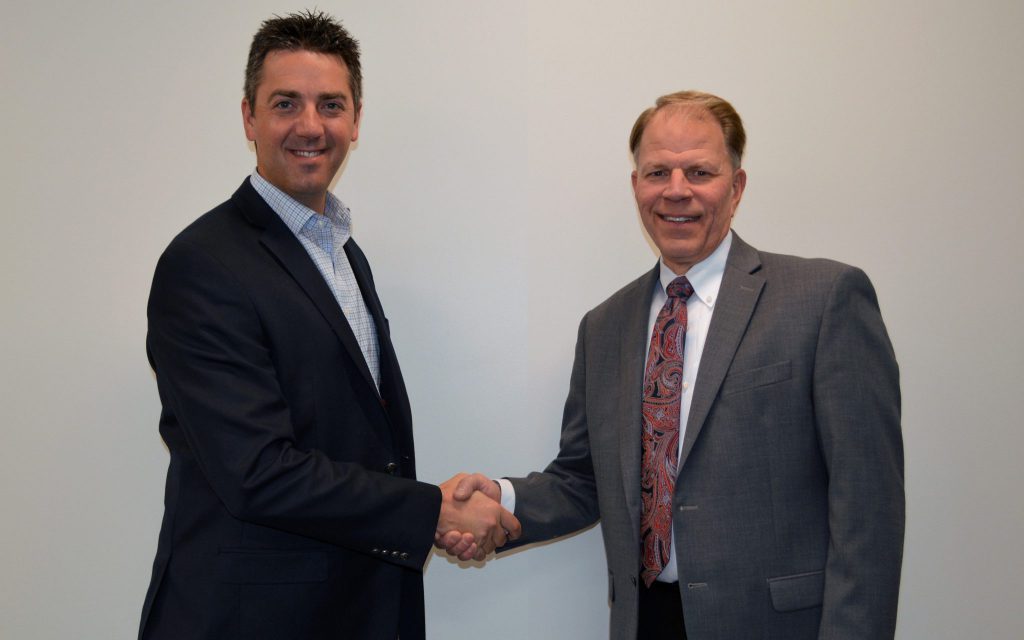 "I am confident that Egan will continue to flourish with Ford at the reins," states Hendricks. "Egan Company is in a great position for this transition."
The leadership provided by Duane Hendricks will impact Egan Company for years to come – we're immensely grateful for the years he poured into not only the business, but every Egan employee for the past 19 years.