News
Complexity in Nature Calls for Specialty Systems
December 7, 2021
Hennepin County Medical Examiner's (HCME) Project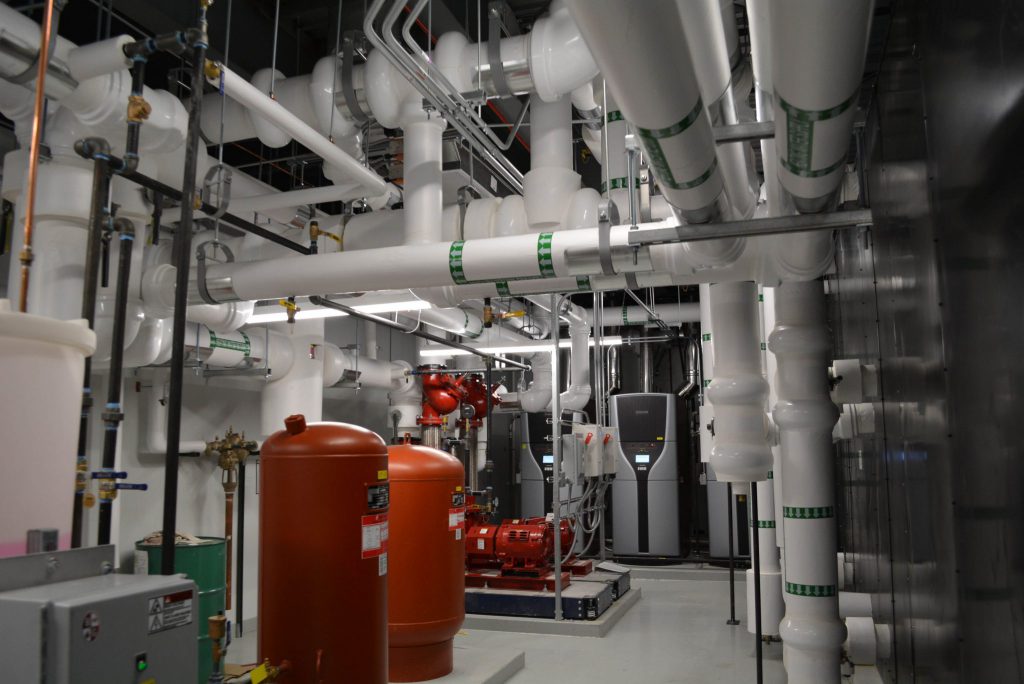 Combine a unique set of project specifications, sophisticated systems, a strict construction deadline, and what do you get? An opportunity to play to the Egan advantage and complete the new, one-of-a-kind Hennepin County Medical Examiner's facility in Minnetonka, Minn. The brand-new facility will serve the surrounding communities by providing answers that would otherwise not be determined.
From every angle you look at this recently completed 64,000-square-foot project, it provides a unique set of characteristics. The $53 million dollar facility was efficiently designed in part by the Medical Examiner's staff themselves with the goal to make the process simpler and decrease autopsy times.
UNIQUE PROJECT SCOPE
When it comes to a Medical Examiner's office, the details are imperative. Considering the weight of the work completed within a multitude of research labs, precision is of the utmost importance. Providing a wide variety of plumbing systems and more, Egan's scope of work included a complete mechanical build out of the building.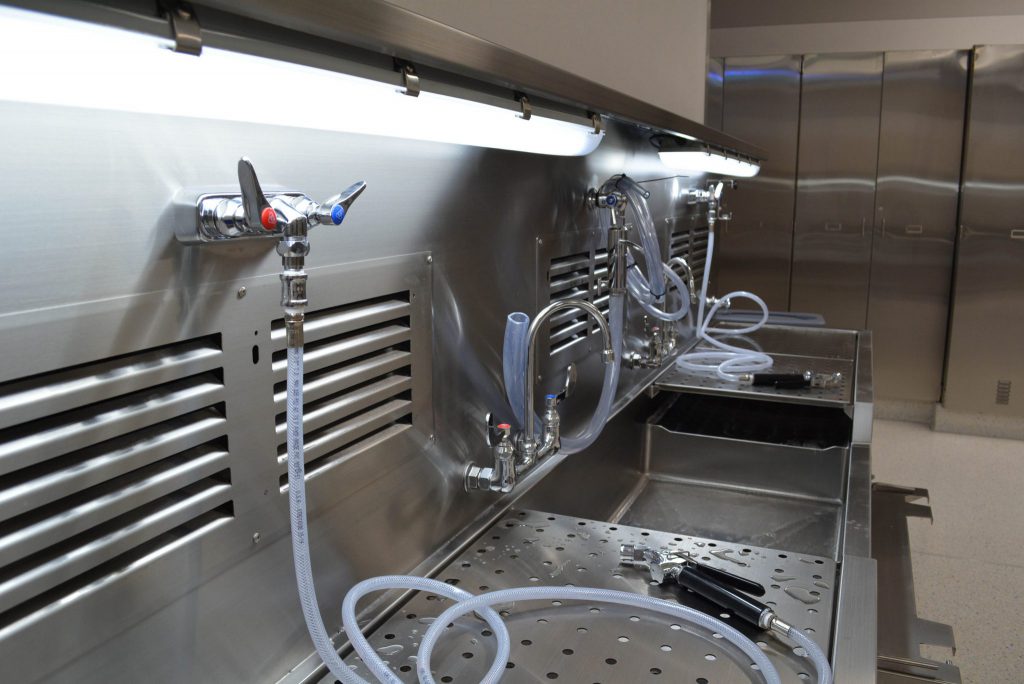 From the coroner's office to research and development labs, a variety of different systems were designed and installed to meet the needs of this project. The intricacies of this nature of work are immense – especially when it comes to the complicated drainage, sanitary, ventilation, and redundancy systems. The team was able to install elaborate systems from the autopsy room and tables themselves to precision air valves throughout the facility and large exhaust fans and air handling units to ensure proper ventilation and drainage.
This project speaks to the testament of "it's all in the details". When tasked with the opportunity to provide new, innovative solutions, the team always stepped up.
"From my perspective, Egan has been a top performer on the HCME project since day one. I've been extremely satisfied with the work that Egan has completed to date and their willingness to work as a team to provide innovative solutions to challenges as they arise," shared Kris Rubenzer, Knutson Construction Senior Project Manager. "HCME is a very challenging and complex project, and we've been fortunate to have a reliable partner like Egan on board to provide the mechanical expertise that was needed on this project."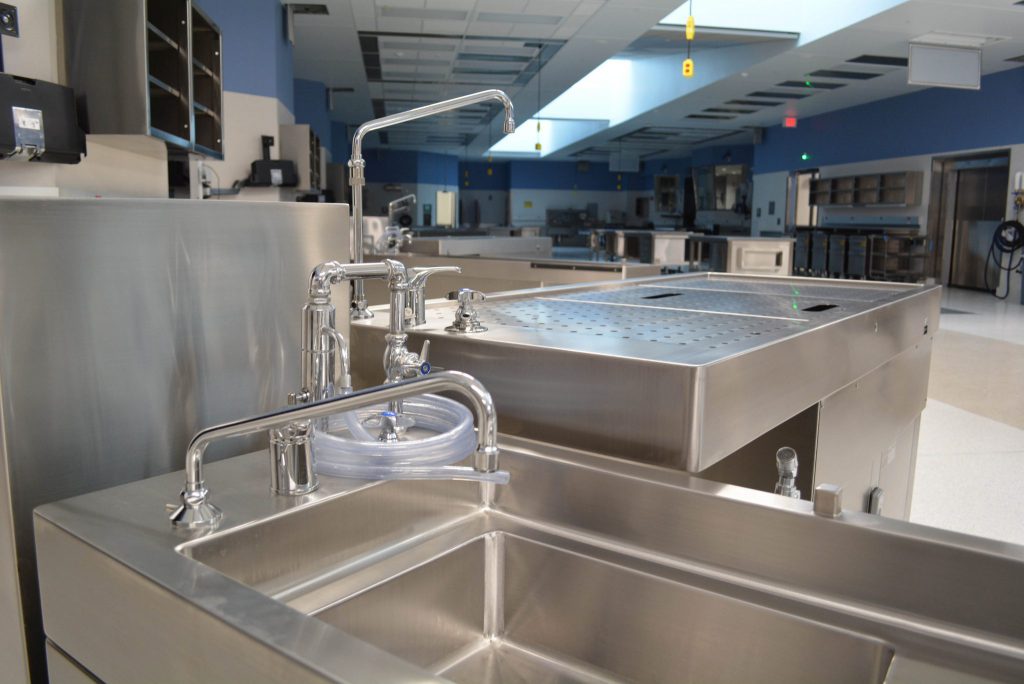 One great example of this is seen in the autopsy tables. These state-of-the-art tables are equipped with the necessary tools, including automatic height adjustment features. The sheer complexity of scoping the piping below required a great deal of accuracy. Similarly, the floor drains are not your average drain, rather, they have a distinctive design that allows them to "flush".
Even when it comes to the award of this project itself, our team was uniquely positioned for the opportunity thanks to our relationship with Knutson Construction, the General Contractor.
"This project took a great deal of pre-planning, coordination, additional design and accuracy," said Ian Wilson, Egan Company Senior Project Manager. "With the help of our partners at Knutson and our amazing field foreman and modelers, we were able to install this project with accuracy and efficiency. In our industry, it is not everyday that we get to work on and build a project of this scale and importance . . . we are very grateful to have been given the opportunity to be a key partner on this project."
For more information on the new Hennepin County Medical Examiners, see the recent media coverage: Star Tribune or Kare 11. Further project details can be found on the featured project profile.